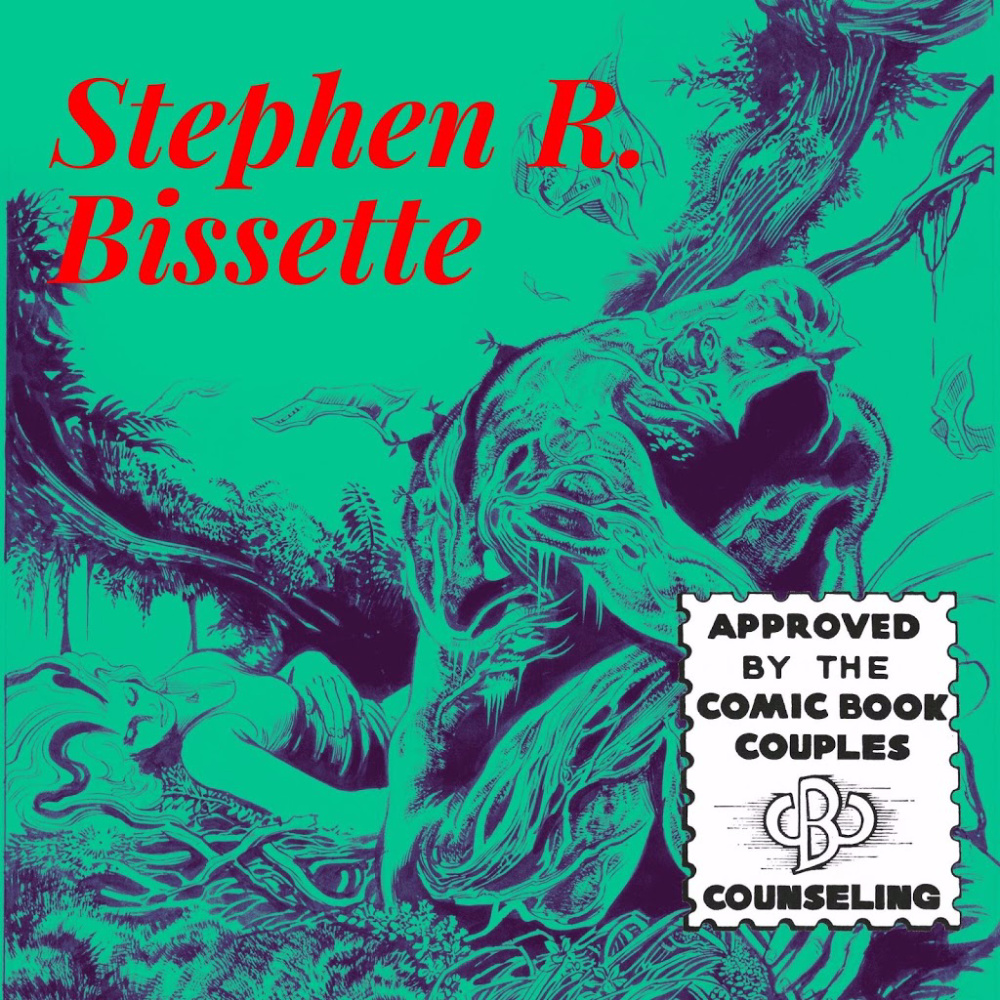 Stephen Bissette joins us to discuss the romantic plights of Swampy & Abby, as seen in the groundbreaking series "Saga of the Swamp Thing." The artist describes the magical alchemy that occurred between him, John Totleben, and Alan Moore in 1983, and how their desire to make monster comics radically altered the landscape of the art form. More importantly, we converse on the re-creation of Abigail Arcane and her sensuous union with the plant who dreamed he was a man - "The Rites of Spring," which may just be the most erotic and romantic comic book ever produced.
For those wanting a little more context to this conversation, be sure to listen to the 34th episode of CBCC, where Brad & Lisa breakdown "The Rites of Spring" as well as Swampy & Abby's relationship in detail. Also, you can hear Brad & Steve talk about David Cronenberg's "The Brood" and the 660-page book Stephen wrote on the film over at the In the Mouth of Dorkness podcast. You should also watch the career-spanning conversation Steve had with the boys of Cartoonist Kayfabe.
Be sure to follow the podcast on Instagram and Twitter @CBCCPodcast, and you can follow the hosts @MouthDork & @sidewalksiren. While you're feeling social, you can find Steve on Twitter @SRBissette, and you can pre-order his Brook book from PS Publishing.