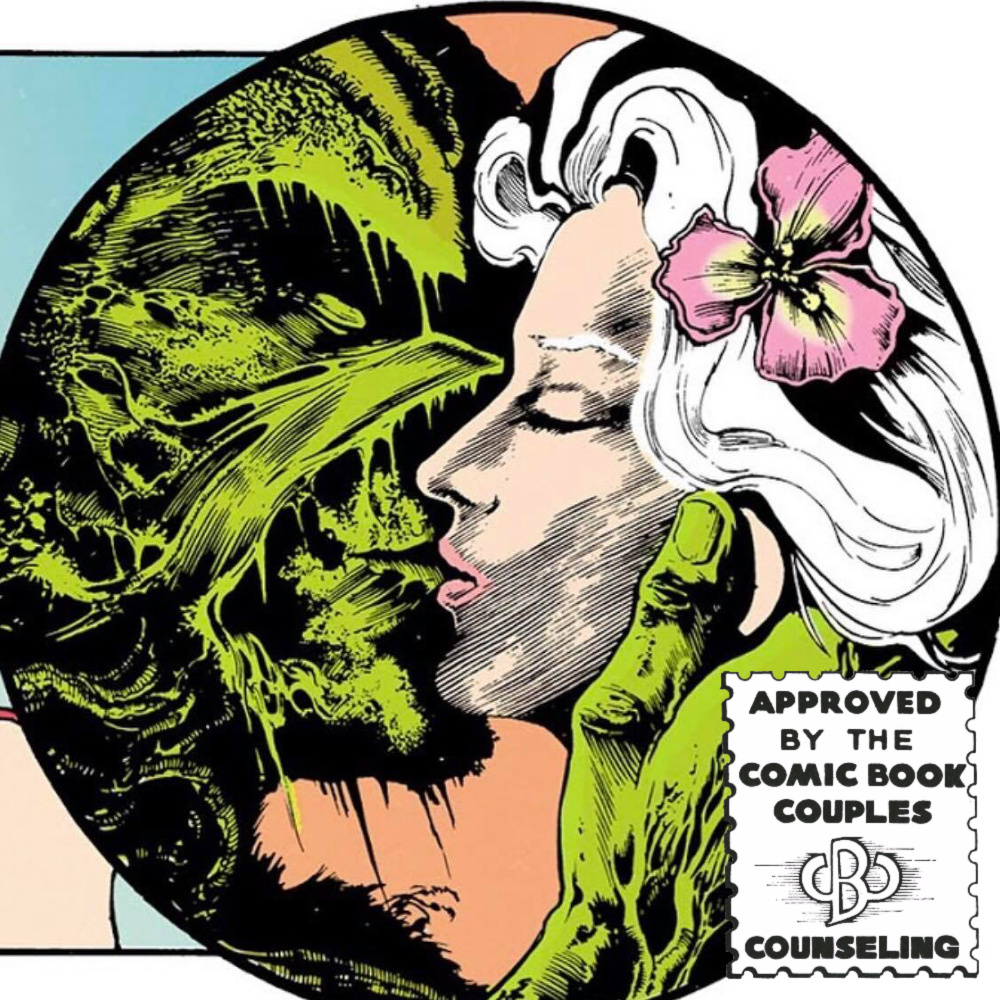 "There is no contradiction...only the pulse. The pulse within the world. Within us. Within me." In this week's episode, we finally witness the union between Abigail Arcane and Alec Holland...or, at least, the plant which once dreamed he was Alec Holland. "The Saga of the Swamp Thing" is a game-changer comic book. Not just because it's the arrival of Alan Moore upon the American comics scene, but in how it reveals the potential elevated philosophical heights of the art form. These are not your daddy's Swamp Thing comics.
Last week, we saw a couple who barely acknowledged each others' presence, but now we meet a relationship that hell itself could not tear apart. Normally, we look to our guru for guidance, but in this episode, we look to Swamp Thing to help our guru. In part two of Common's "Let Love Have the Last Word," we meet a man struggling to understand his connection with his daughter. We believe Alec & Abby have the wisdom to help their bond.
Issues covered in this episode: "Saga of the Swamp Thing" #s 28 -34, and "Swamp Thing" Annual #2.
Be sure to follow the podcast on Instagram and Twitter @CBCCPodcast, and you can follow the hosts @MouthDork and @sidewalksiren.