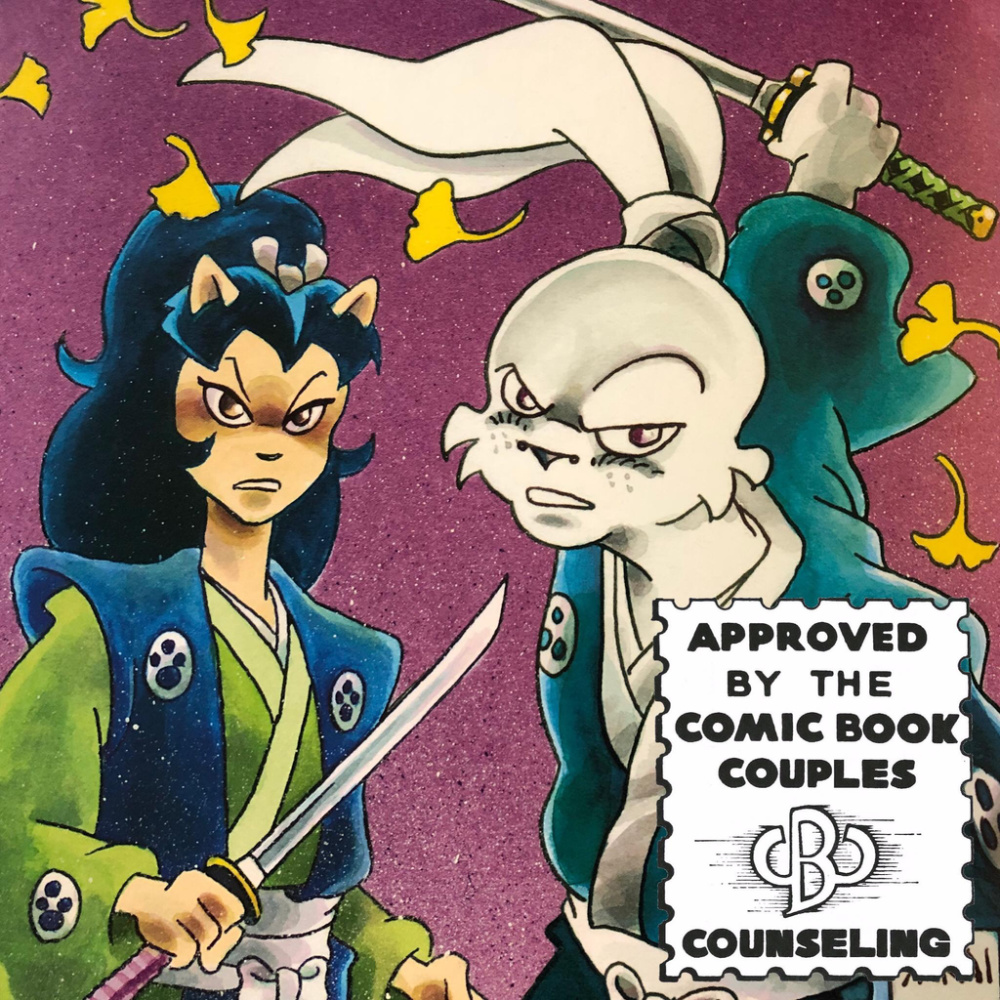 When it comes to Miyamoto Usagi & Tomoe Ame, there are things that are hidden. These unsaid feelings strike at the very core of their relationship, and in many ways, "Tomoe's Story" is Stan Sakai's final statement regarding their romance...even though we still have one more episode after this one to explore their undeniable chemistry.
Usagi Yojimbo: Book 22 operates in a very different manner than the previous storylines we've covered. There is no singular plot driving the narrative. Instead, it's a series of short stories that add up to a bittersweet send-off for the couple. Did we love it? No doubt, but with that love comes pain as well.
We attempt to navigate our feelings using Lori Tsugawa Whaley's "Let the Samurai Be Your Guide: The Seven Bushido Pathways to Personal Success." This week, it's all about integrity. How do you get it, and what do you do when you have it?
If you're looking to do a little extracurricular reading for this week's episode, we recommend delving into Mark Turetsky's excellent essay, "There Are Things That Are Hidden: Usagi Yojimbo #93" via Shelfdust.
Comics covered this week: "Usagi Yojimbo" Volume 3, issues 90 - 93, and "Usagi Yojimbo Color Special" issues 1 - 3, written, illustrated, & lettered by Stan Sakai.
Be sure to follow the podcast on Instagram and Twitter @CBCCPodcast, and you can follow hosts Brad Gullickson @MouthDork & Lisa Gullickson @sidewalksiren.
SUPPORT THE PODCAT BY JOINING OUR PATREON COMMUNITY.
Podcast logo by Aaron Prescott @acoolhandfluke, podcast banner & the Epic 50th Poster art by @Karen_XmenFan.