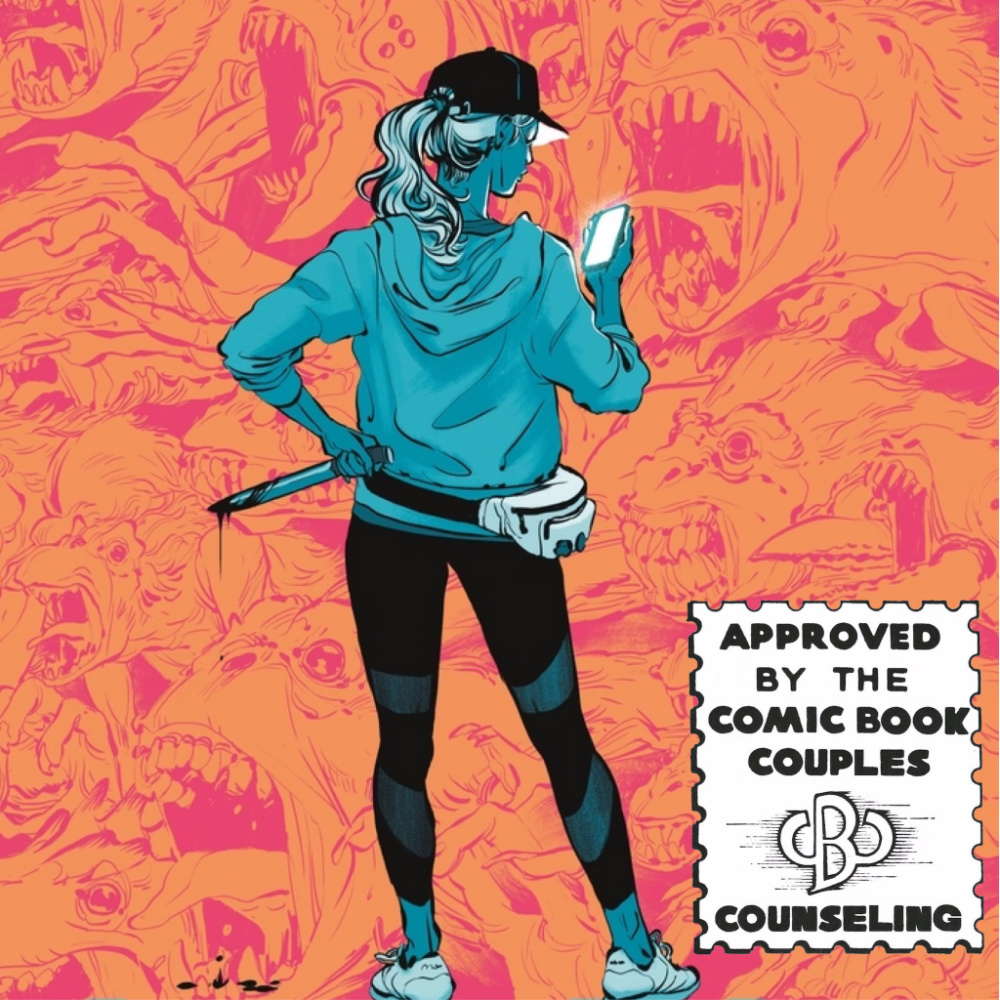 The apocalypse need not be scary when you've got your Scooby gang nearby.
Bubble
, the new graphic novel from
First Second Books
began its life as a narrative podcast and now thrives within the four-color form thanks to creator
Jordan Morris
, his co-writer
Sarah Morgan
, artist
Tony Cliff
, and colorist
Natalie Riess
. The comic is a whip-smart and hilarious spin through a dystopian future where the gig economy has run amuck. Microbrewery hipsters are bad enough but toss in a few rampaging imps and their hops-hot-takes don't taste as sour as they once did.
We're downright giddy to have both Tony Cliff and Jordan Morris on this show this week. We chat about the adaptation process, but more importantly, we get into the relationships of these characters. And yeah, we force Jordan and Tony to partake in one of our relationship quizzes. And they bring their Cosmo game hard.
If you want to hear an extended cut of this interview, join our Patreon community by
clicking HERE
. There, Jordan and Tony discuss what they've been watching, and name their OTP comic book couples.
Bubble
hits bookstores on July 13th. If you're like us, you're already buying all the First Second releases, but if you need a link for more info on where to score your copy,
click HERE
. You can track down Jordan via his Twitter feed
HERE
or his new Instagram account
HERE
. For all things Tony Cliff, visit his website
HERE
.