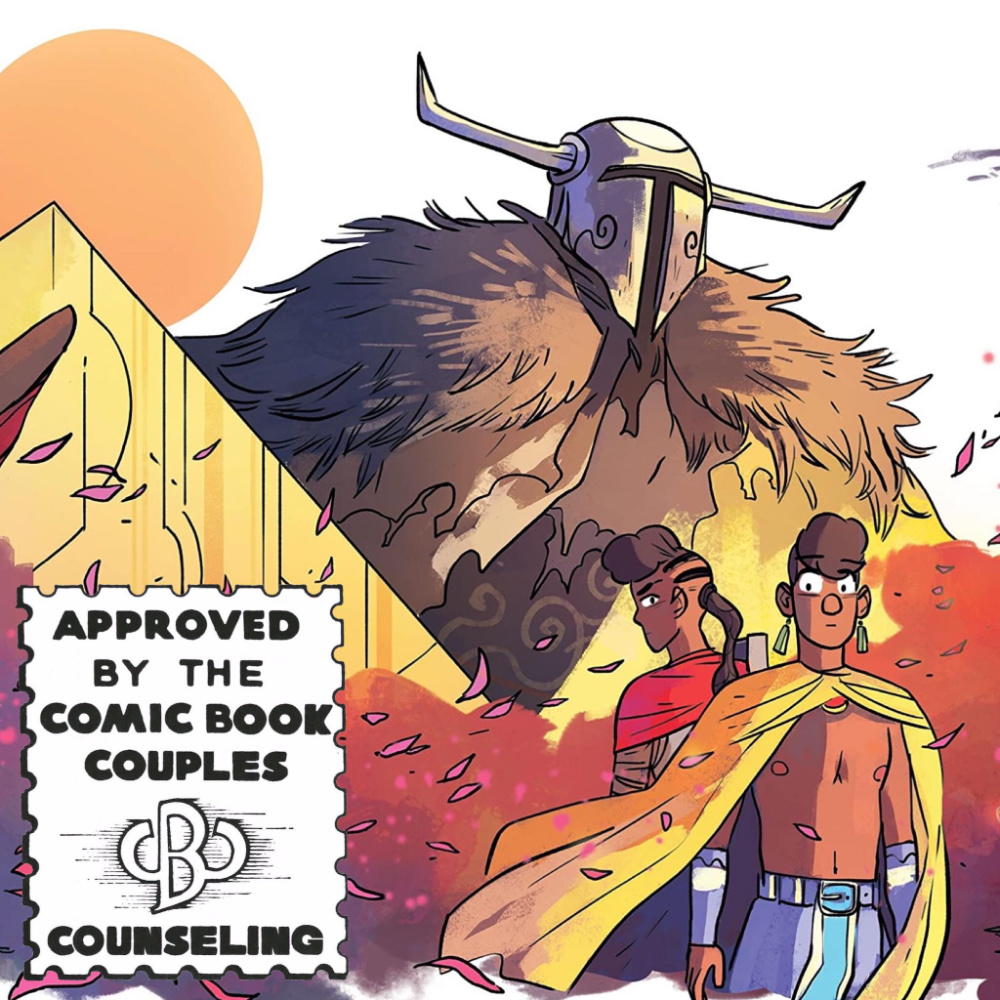 TKO Studios is the Criterion Collection of comic books. Every release is a blind-buy, and we try not to miss a one. As such, it's an incredible delight to have Editor-In-Chief Sebastian Girner and writer/artist Juni Ba on the show this week.
TKO is making its first serious move into the Young Adult (YA) market with three new graphic novels: Djeliya, Scales and Scoundrels Book 1: Where Dragons Wander, and Scales and Scoundrels Book 2: The Festival of Life. All three are currently available, and we happily slap our CBCC seal of approval on them.
Djeliya is the result of what happens when Cartoon Network seeps into a young boy from Senegal. It's a rich, gorgeous Afro-fantasy adventure that at once feels very familiar while also operating as an entirely original creation. In the future, you'll want to claim yourself as one of Ba's first fans. Get on the ground floor of this masterpiece today.
Girner's Scales and Scoundrels collections are also fantasy quest adventures but of a totally different variety. They are the antidote to grimdark Game of Thrones wannabes. Girner and artist Galaad craft a warm, sunny saga that contains all the tropes you want from the genre but also a bright optimism sorely missing these days.
Whether you've read the comics already or not, you're going to have a good time with this week's Creator Corner conversations. These two artists are stirring quality content, and the thought they bring to their stories is incredibly inspiring.
You'll want to follow Sebastian Girner on Twitter HERE, as well as Juni Ba HERE. And, of course, purchase your copies of Djeliya and Scales and Scoundrels via TKO Studios' website HERE.
Also, if you want to own Lisa Gullickson's first published piece of art, pre-order Weapon Echh over at 100% Comics HERE. Don't miss out on this parody tribute to BWS because it's Comic Book Couples Counseling history-in-the-making.
Follow the podcast on Instagram and Twitter @CBCCPodcast, and you can follow hosts Brad Gullickson @MouthDork & Lisa Gullickson @sidewalksiren.
SUPPORT THE PODCAST BY JOINING OUR PATREON COMMUNITY.
Podcast logo by Aaron Prescott @acoolhandfluke, podcast banner art by @Karen_XmenFan.