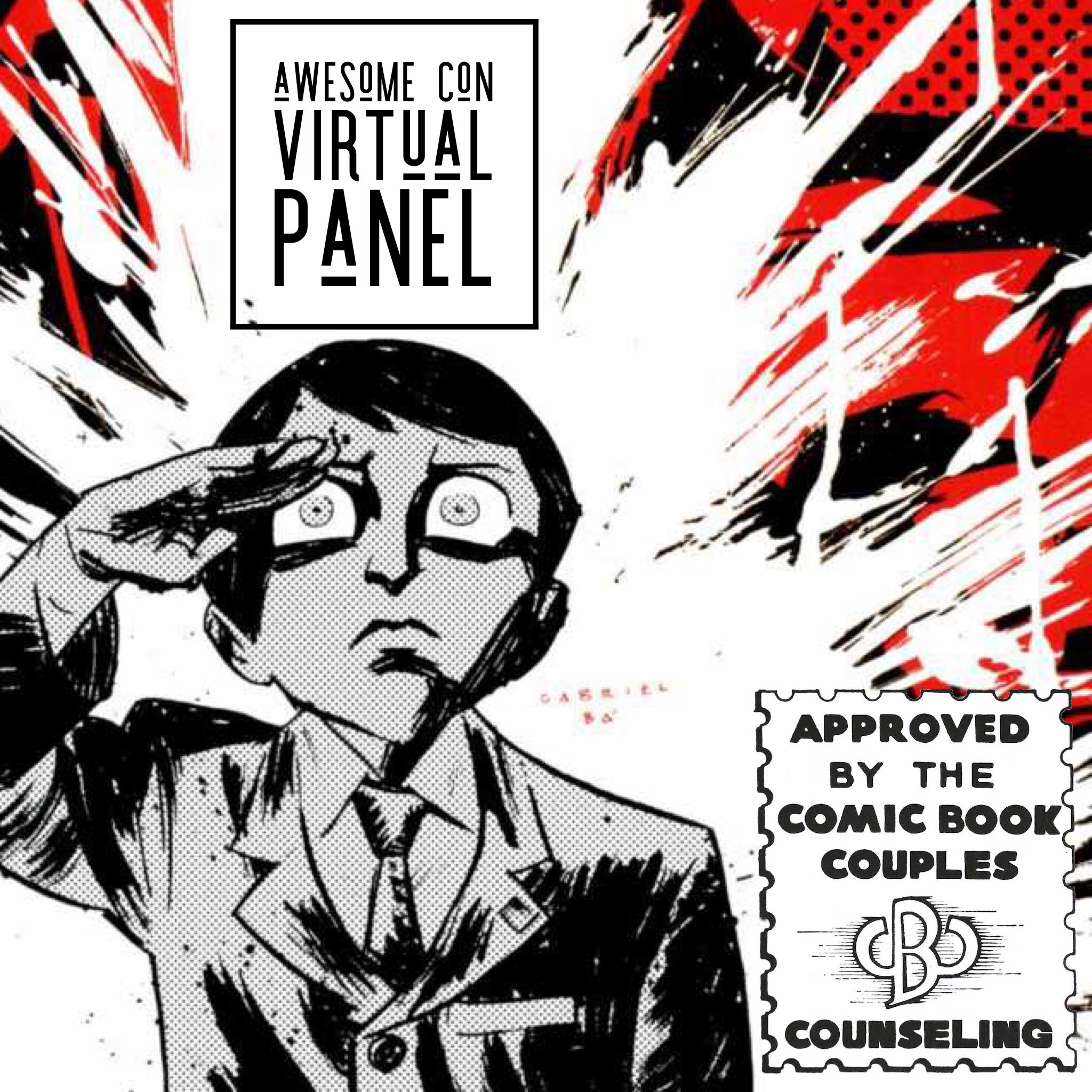 Awesome Con refuses to let lockdown get in the way of community. The best damn comic book convention from the nation's capital invited us to lead a conversation surrounding "The Umbrella Academy," and we were happy to bring our recent "Extraordinary Relationships" insights to the table. Thank you, Dr. Roberta M. Gilbert.
We're also thrilled to have Liz Reed of Cuddles & Rage return to the podcast to aid in the discussion. We breakdown the first two volumes of Gerard Way & Gabriel Bá's comic book series using Gilbert's "Postures of Overwhelmedness," but don't worry, we get a little Netflix talk in there too.
This panel discussion is also available to watch through Leftfield Media's YouTube channel and Awesome Con's Facebook page. Give them a little love if you can. They're doing great geek work during this time of weirdness.
Be sure to follow Liz on most social medias @cuddlesandrage, and you can find "Bites of Terror" for purchase just by clicking HERE. You can also follow hosts Brad Gullickson @MouthDork & Lisa Gullickson @sidewalksiren.
Podcast logo by Aaron Prescott @acoolhandfluke, podcast banner art @Karen_XmenFan.