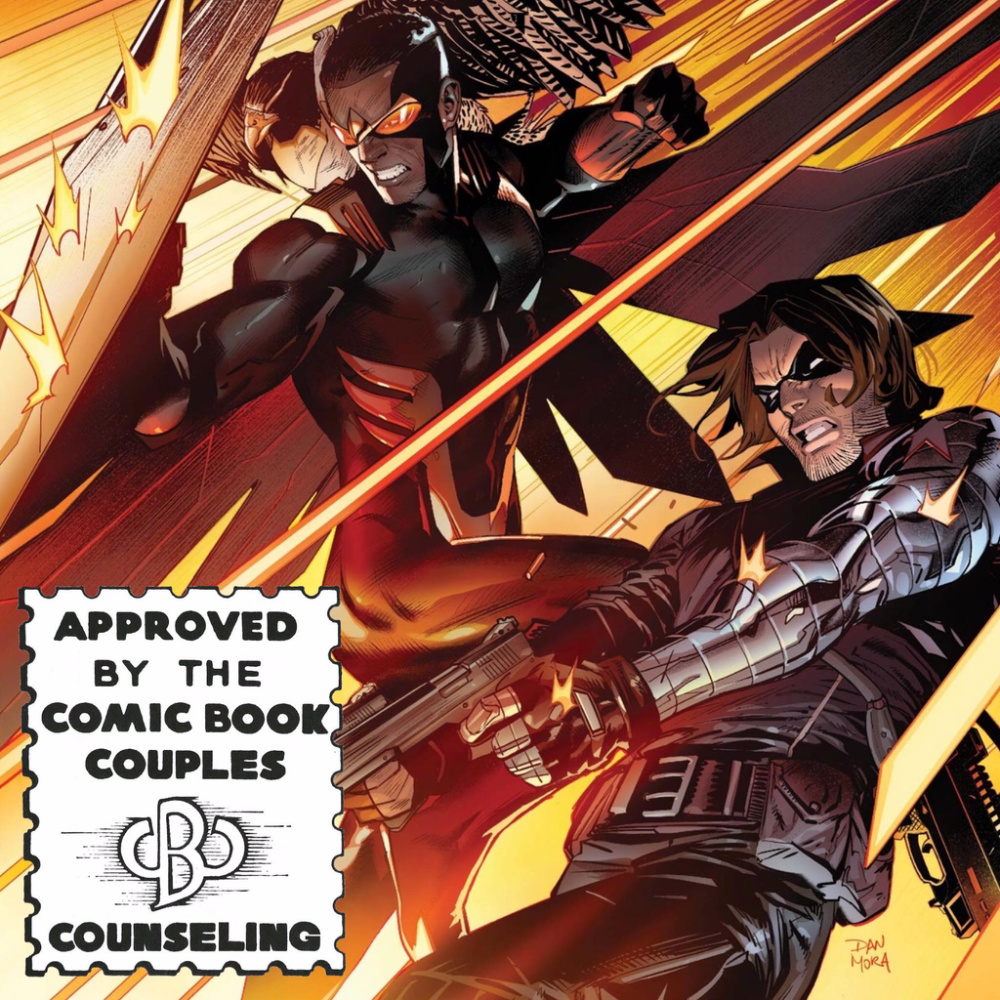 Friendship is Magic! Well, not always. Sometimes it takes a lot of work. In this week's episode, we observe the complicated relationship between two Captain Americas, Sam Wilson and Bucky Barnes as seen in the Marvel Comics mini-series, Falcon and Winter Soldier.
To help us hug it out, we're using Dr. Mariso G. Franco's "How to Make Friends As An Adult" (which you can read by clicking HERE). Her article offers several key tips to keep a friendship alive, and they may also help you in a few other areas in your life as well.
Issues covered in this episode: "Falcon and Winter Soldier: Cut Off One Head," issues 1 - 5, written by Derek Landy, illustrated by Federico Vincentini, colored by Matt Milla, and lettered by Joe Caramagna.
If you cannot get enough of the Sam & Bucky conversation, consider joining our Patreon, where we're currently breaking down The Falcon and the Winter Soldier Disney+ series episode by episode. Learn more HERE.
Be sure to follow the podcast on Instagram and Twitter @CBCCPodcast, and you can follow hosts Brad Gullickson @MouthDork & Lisa Gullickson @sidewalksiren.
Podcast logo by Aaron Prescott @acoolhandfluke, podcast banner art by @Karen_XmenFan.