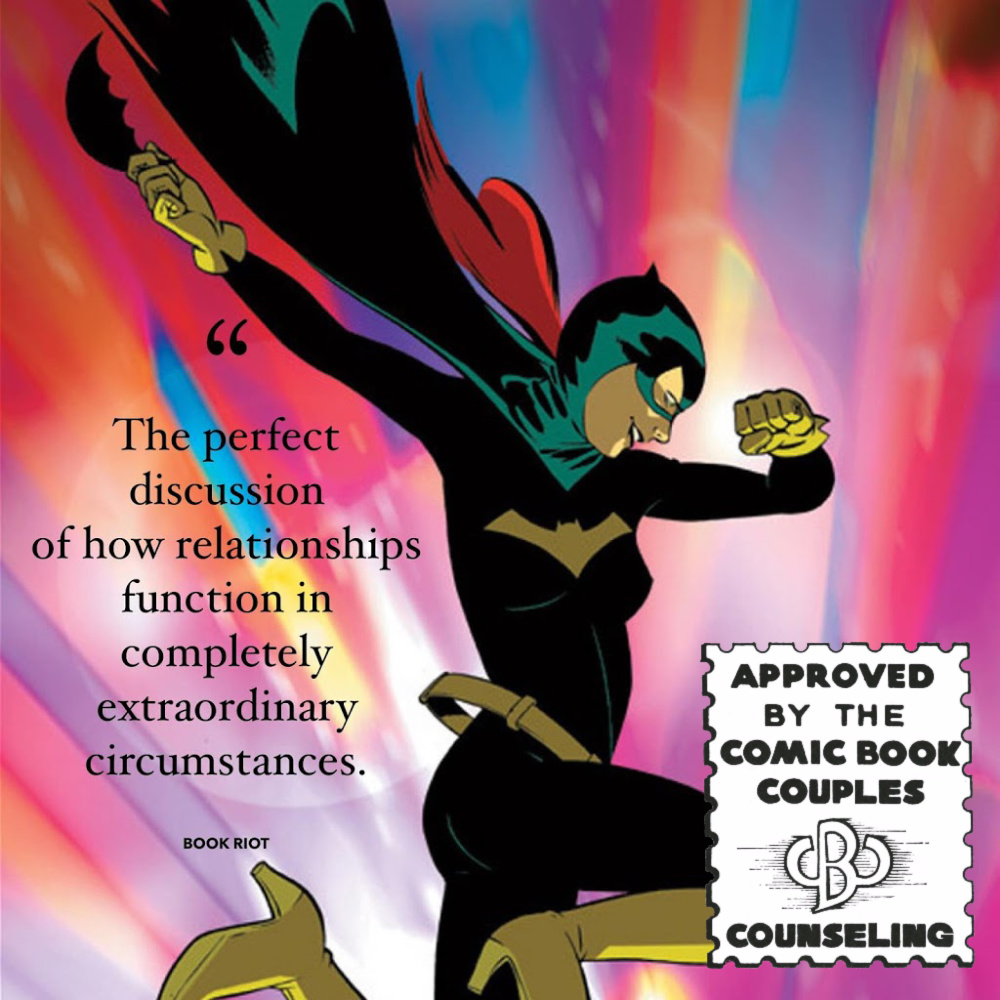 We return to Gotham City with Batgirl & Robin! While we weren't expecting to stick with DC Comics for another round of episodes, this month, we allowed our listeners to pick our couple, and Dick & Babs were the chosen winners. What separates these two on-again/off-again lovers from most comic book couples is how they've been allowed to grow beyond their initial appearances, and as we see in "Batgirl: Year One," who they were when they first met is not who they are in today's continuity. There is great excitement in going back to their earliest days and watching their awkward relationship bloom under the gaze of their Batman daddy.
To guide our hands with Dick & Babs, we're turning to Dr. Roberta M. Gilbert and her book "Extraordinary Relationships: A New Way of Thinking About Human Interactions." We don't live our lives alone. We're surrounded by others who shape our destiny. Don't turn from them! Embrace your Bat-family!
Issues covered in this episode: "Batgirl: Year One" No. 1 - 9, written by Scott Beatty & Chuck Dixon, penciled by Marcos Martin, inked by Alvaro Lopez, lettered by Willie Schubert, and colored by Javier Rodríguez.
Be sure to follow the podcast on Instagram and Twitter @CBCCPodcast, and you can follow the hosts @MouthDork & @sidewalksiren.