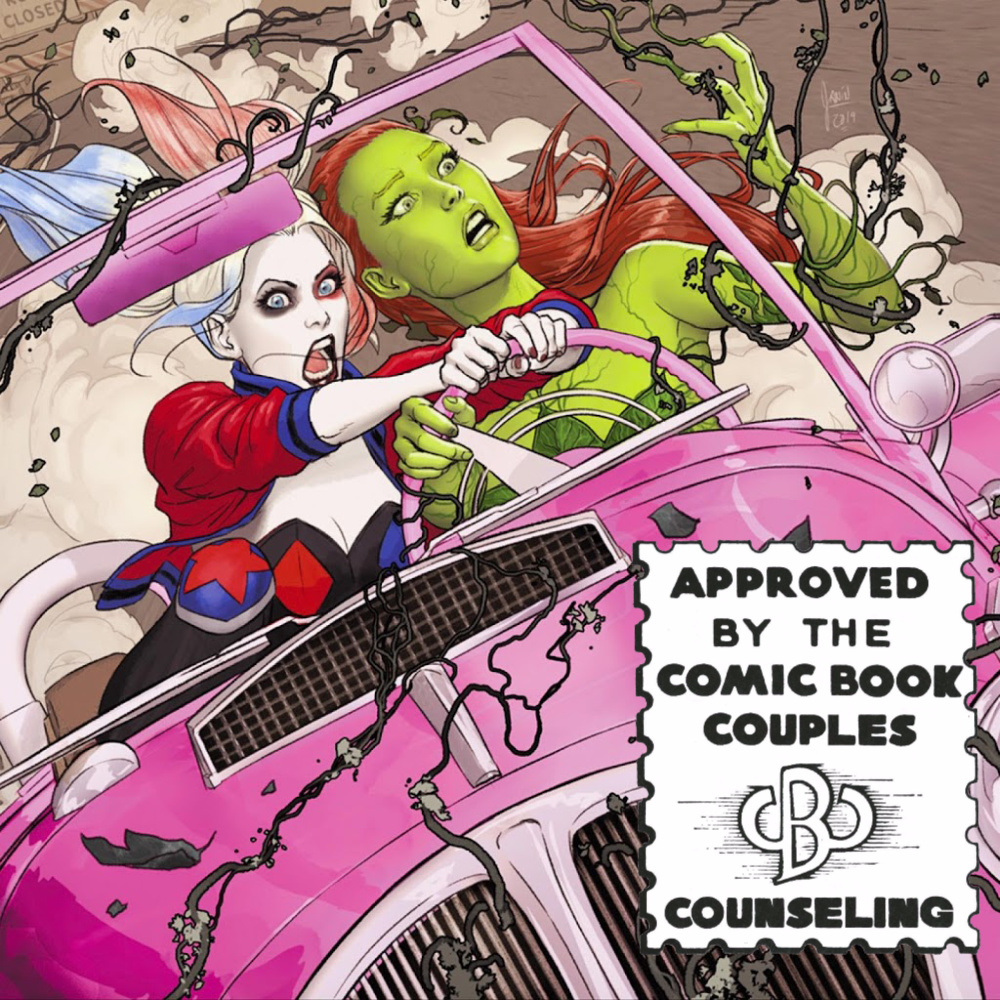 Is this the end of Harley Quinn & Poison Ivy? It's certainly our final conversation discussing the two love birds for a bit, and we're sad to see them go as we've fallen hard for them over these last four episodes. Have no fear though, we go out with a bang, diving deep into the controversial comics that dared to put #HarlIvy on the backburner.
The 2019/2020 mini-series, written by Jody Houser and illustrated by Adriana Melo, wreaks havoc with our emotions. One minute, we've never been happier with this ship, and the next, we're screaming in frustration and anger. That's some damn good comic book storytelling.
Thankfully, we have Lindsay King-Miller's "Ask A Queer Chick" to aid in our discussion as well as the emotional turmoil sparked by this particular mini-series. As far as couple journeys go, the trip from "Batman: The Animated Series" to these six issues was absolutely wild, and we're excited to see what's on the horizon for Harley & Ivy, and yeah, there is still a future there, folks.
Issues covered in this episode: "Harley Quinn and Poison Ivy" No. 1 - 6, written by Jody Houser, penciled by Adriana Melo, inked by Mark Morales and Wade Von Grawbadger, lettered by Gabriela Downie, and colored by Hi-Fi.
Be sure to follow the podcast on Instagram and Twitter @CBCCPodcast, and you can follow the hosts @MouthDork & @sidewalksiren.