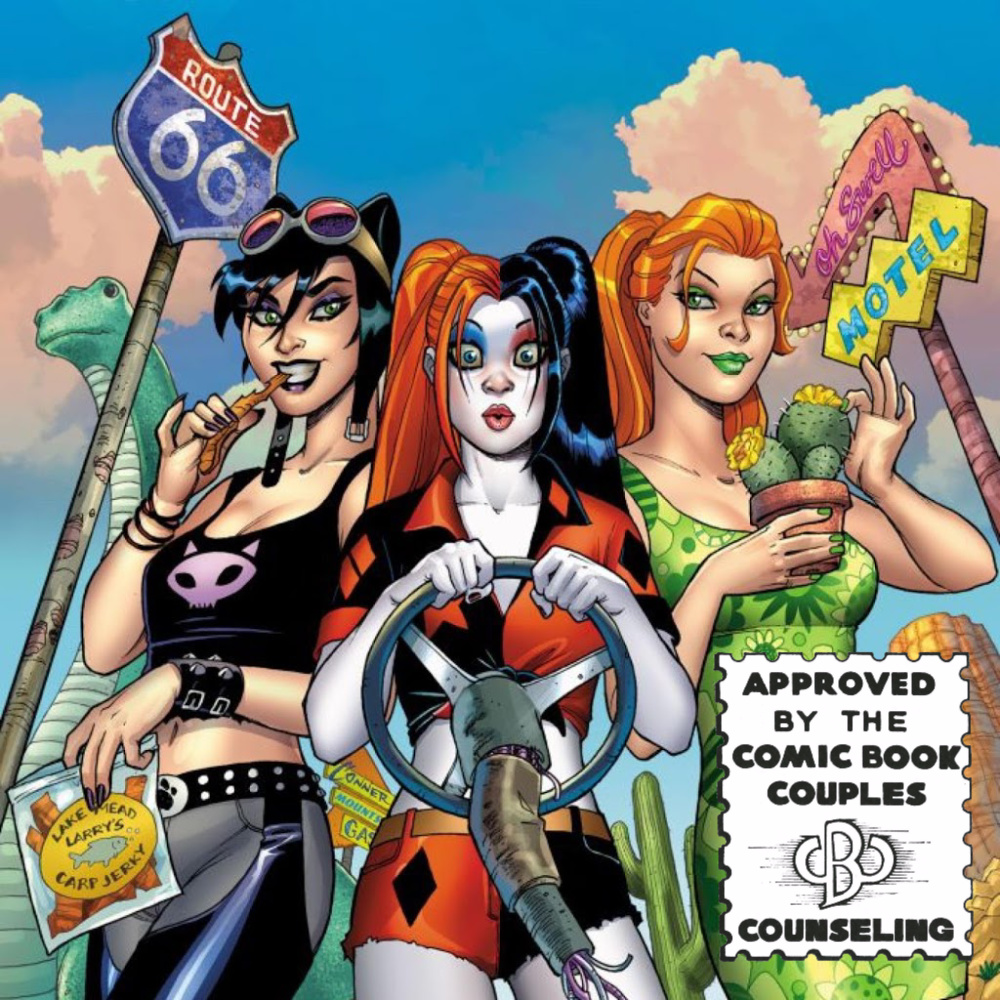 Get your motor runnin,' Harley Quinn & Poison Ivy head out on the highway, plus Catwoman! This week three's company as the Gotham City Sirens travel West to retrieve the ashes of Harley's beloved uncle and bring them back East so they can be laid to rest next to his deceased wife. The "Harley Quinn Road Trip Special," written by Amanda Conner & Jimmy Palmiotti, is a rollicking adventure, featuring plenty of innuendoes, but genuine affection between our trilogy of rogues.
As we venture into The New 52 era, it's exhilarating to see the #HarlIvy relationship gather serious steam, building off a deep friendship in a world populated by monsters (Joker) and dimwits (Darkwolf). To help us navigate this love on the road, we're using Lindsay King-Miller's "Ask A Queer Chick" as our relationship guide.
The comic covered in this episode: "Harley Quinn Road Trip Special" No. 1 written by Amanda Conner & Jimmy Palmiotti, illustrated by Bret Blevins, Moritat, Flaviano Armentaro, Pasquale Qualano, and Jed Dougherty, with additional inks by Mike Manley, colored by Paul Mounts, and lettered by Dave Sharpe.
Be sure to follow the podcast on Instagram and Twitter @CBCCPodcast, and you can follow the hosts @MouthDork & @sidewalksiren.