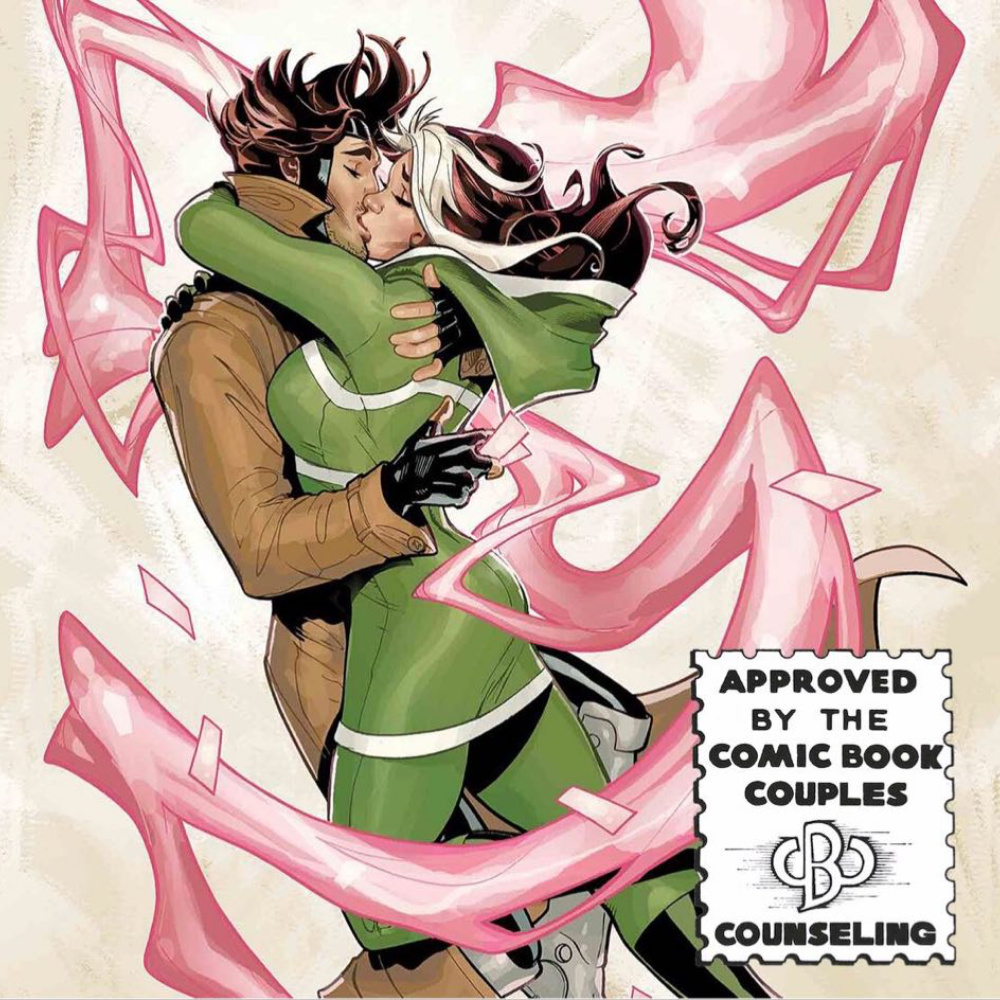 Rogue & Remy forever! Wedded bliss finally arrives for our happy couple, but first things first, they gotta survive the honeymoon, which includes an unwanted appearance by Deadpool. We conclude our conversation surrounding Rogue & Gambit by finishing off Kelly Thompson's run on the characters with Mr. & Mrs. X volumes one and two. We're sad to see them go, but ecstatic to finish our exploration with such an epic run of comics.
Before we get to that, though, as well as wrapping up our time with Drs. Gottman & Abrams and their self-help book "8 Dates: Essential Conversations for a Lifetime of Love," we want to take a few moments to acknowledge the weirdness we're all living in now by celebrating the comics and artists keeping our sanity.
All Hail:
Please give these folks your attention. They're kickin' butt in the field of comics.
Other issues covered in this episode: "Mr. & Mrs. X" No. 1 - 12, written Kelly Thompson, illustrated by Oscar Bazaldua, David Lopez, and Javier Pina, colored by Frank D'Armata and Nayoung Kim, and lettered by VC's Joe Sabino and Travis Lanham. Featuring stellar covers by Rachel Dodson and Terry Dodson.
Be sure to follow the podcast on Instagram and Twitter @CBCCPodcast, and you can follow the hosts @MouthDork & @sidewalksiren.