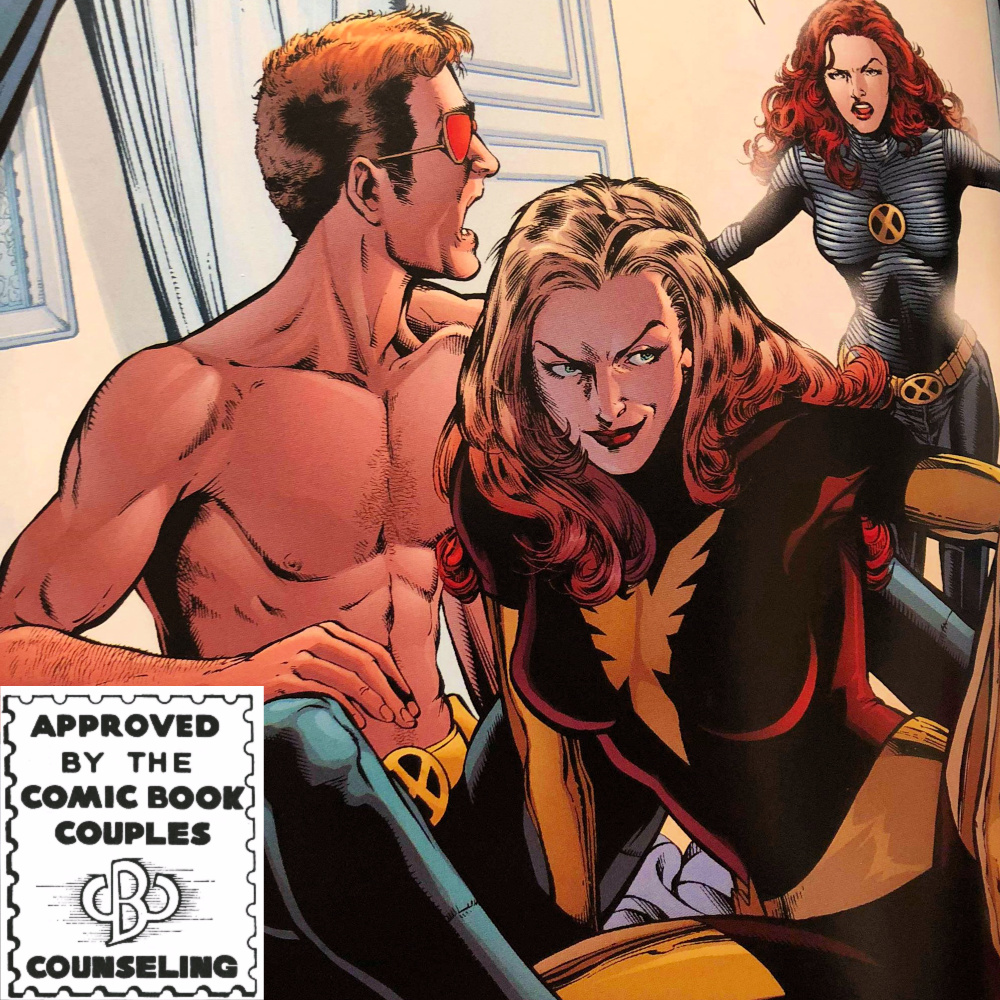 Beware! Team Scemma!! The Charles Xavier Institute is in total chaos. Professor X is still reeling from the psychic invasion of Cassandra Nova. The island nation of Genosha has been obliterated. Magneto is dead. Emma Frost joins the school as a bustin' loose teacher, but her real motives appear to be the total annihilation of Scott Summers and Jean Grey. The Phoenix Force is unleashed!
For their final episode dissecting the king and queen of The Uncanny X-Men, Brad and Lisa go out with a bang thanks to Grant Morrison's epic and oh-so controversial second volume of New X-Men. Cyclops and Phoenix have survived nearly forty years of emotionally devastating continuity, but they've never faced a menace quite like this Scottish comic book scribe. Is this a satisfying conclusion to their Five Love Languages breakdown of Scott and Jean, or will they be craving a sequel series for the distraught couple?
Also, learn which romance Brad and Lisa will be tackling in their next session of The Comic Book Couples Counseling podcast!