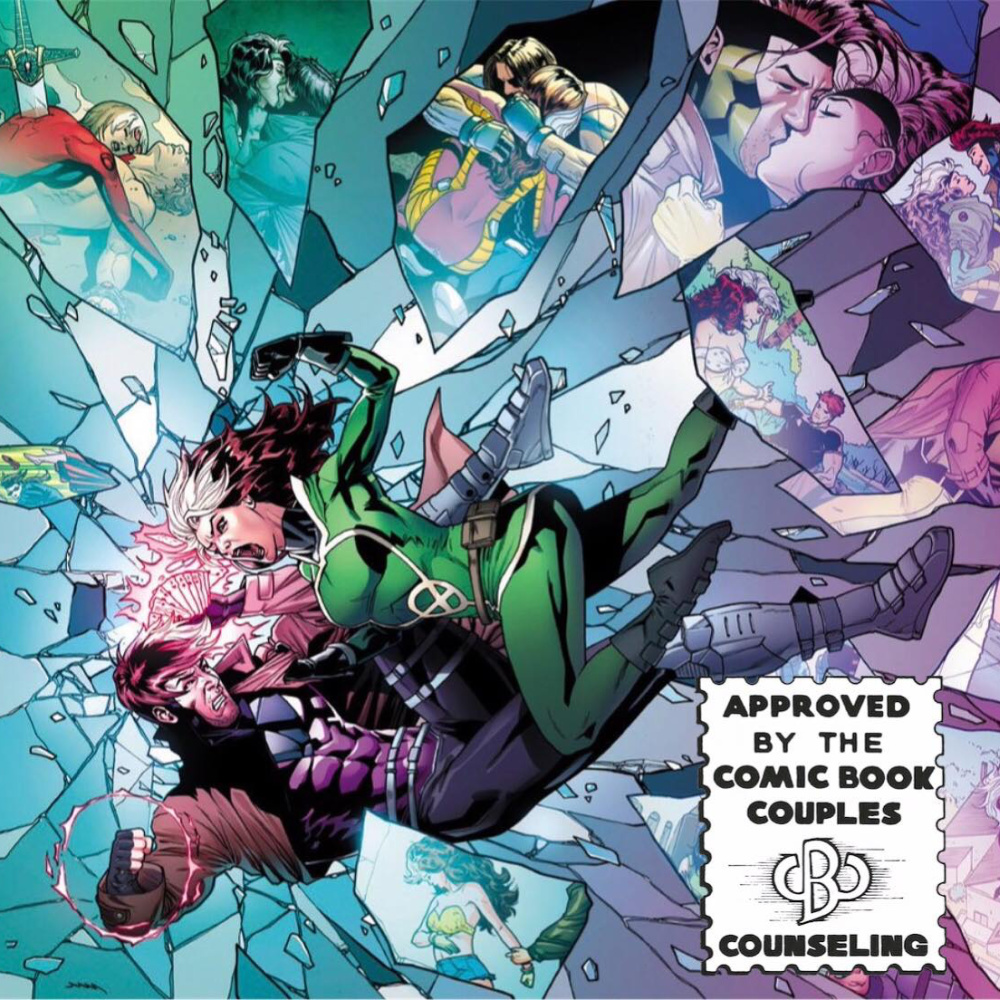 Rogue & Gambit" by Kelly Thompson. This is the episode we've all been waiting to dive into. The last batch of shows have all been about context, filling out the nooks and crannies to Rogue & Remy's relationship, so we can get down to the delightfully dirty business of shipping the greatest X-Men couple. Have we gone too far? We dunno. Kelly Thompson's work on these characters have made us true believers, and we're thrilled to continue to explore their dynamic using "Eight Dates: Essential Conversations for a Lifetime of Love" by Drs. Gottman and Abrams as our guide.
Issues covered in this episode: "Rogue & Gambit" No. 1 - 5, written by Kelly Thompson, illustrated by Pere Pérez, colored by Frank D'Armata, and lettered by Joe Caramagna. 
If you're looking for the interview Thompson did with Marvel about her 90s comic book obsession, then click HERE.
Be sure to follow the podcast on Instagram and Twitter @CBCCPodcast, and you can follow the hosts @MouthDork & @sidewalksiren.