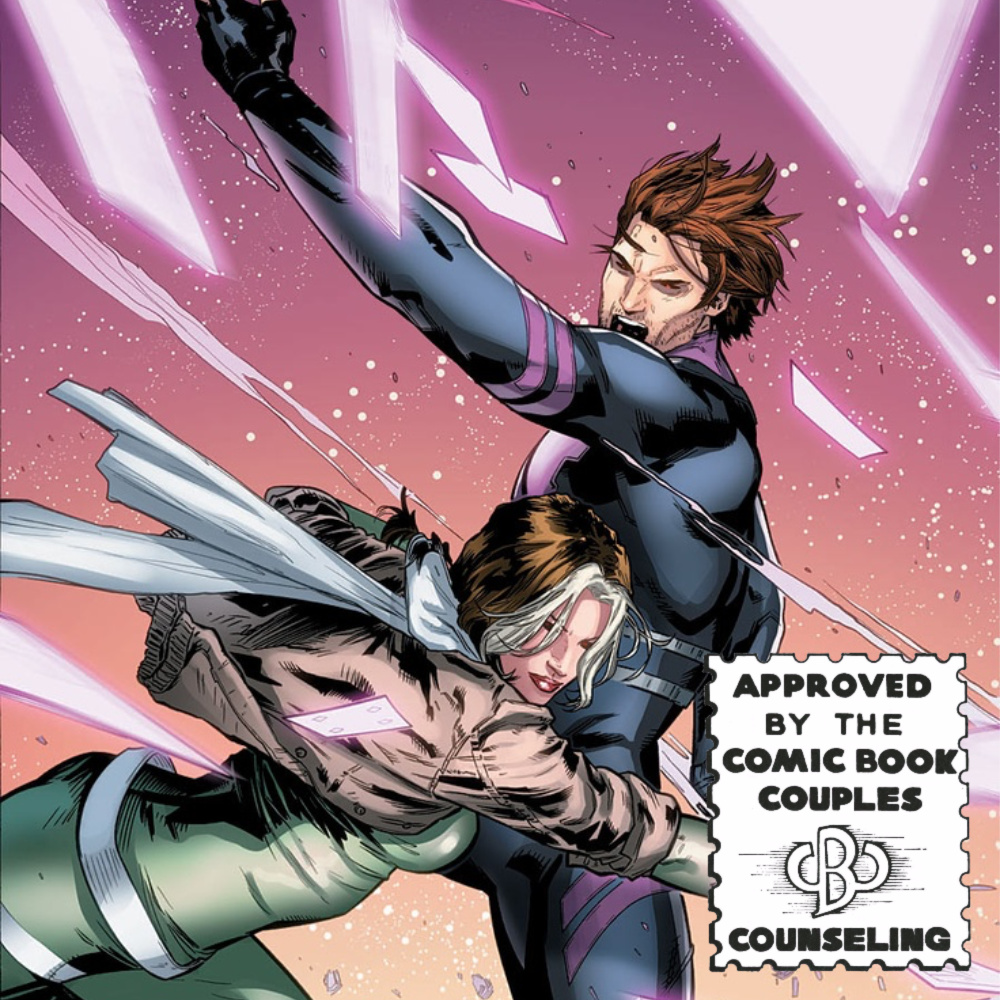 Rogue & Remy - No More! Say it ain't so. This week, we return with another Travel Episode, recorded live from the Denver International Airport. Before we dive into the romantic plight of Rogue & Gambit, we download a little about all the rad films we saw at the Sundance Film Festival. We focus on a few flicks that we think our listeners will appreciate and want to put on their radar. After that, we dig into the 11th issue from the 5th Volume of the "Gambit" solo series. Times are rough for our couple, and it's hard to believe they will ever move beyond this stage in their relationship.
The issue covered in this episode: You guessed it, "Gambit" Vol. 5 No. 11, written by James Asmus with art by Clay Mann and Paco Madina, inks by Clay Mann, Seth Mann, Juan Vlasco, and colors by Rachelle Rosenberg. 
Be sure to follow the podcast on Instagram and Twitter @CBCCPodcast, and you can follow the hosts @MouthDork & @sidewalksiren.