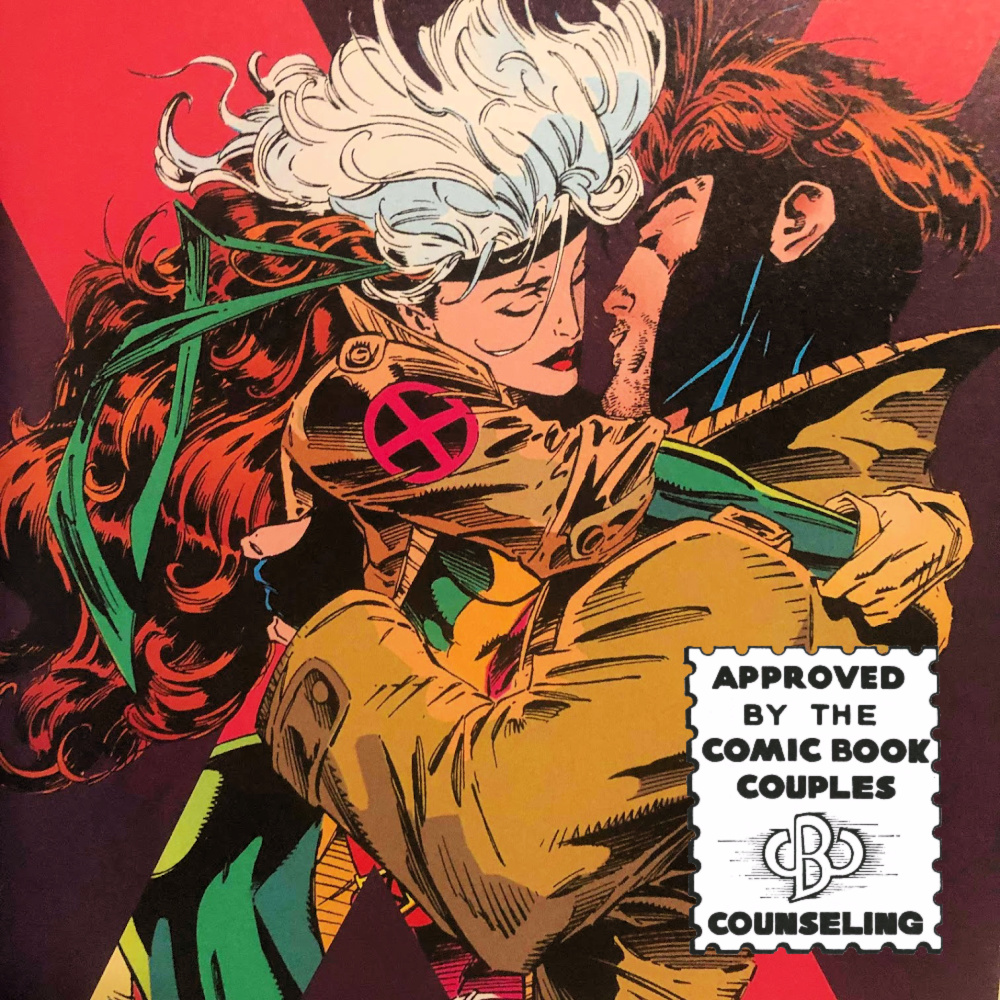 New Year, new X-couple! Rogue & Remy start as an impossible flirtation but eventually transform into one of the most popular pairings within the marvelous merry mutant family. Was their romance destined, or did it take a whole lot of painful communication to make it work? We begin where all stories should, in the beginning, witnessing their first awkward triflings, their first disastrous date, and the second one that sealed the deal. We dive systematically into the heyday of the 90s comic scene by hopping around a seemingly random batch of adjectiveless X-Men comics.
To aid us in our conversation, because we're no experts, are the relationship gurus Drs. John Gottman, Julie Schwartz Gottman, Doug Abrams, and Rachel Carlton Abrams. We found that their book "Eight Dates: Essential Conversations for a Lifetime of Love" had plenty to say about the cat and mouse antics between Rogue and Gambit, and will easily serve as the backbone for this month's batch of episodes.
Issues covered in this episode: X-Men Vol. 2 No. 3 - 4, X-Men Vol. 2 No. 8, and X-Men Vol. 2 No. 24.
Be sure to follow the podcast on Instagram and Twitter @CBCCPodcast, and you can follow the hosts @MouthDork and @sidewalksiren.