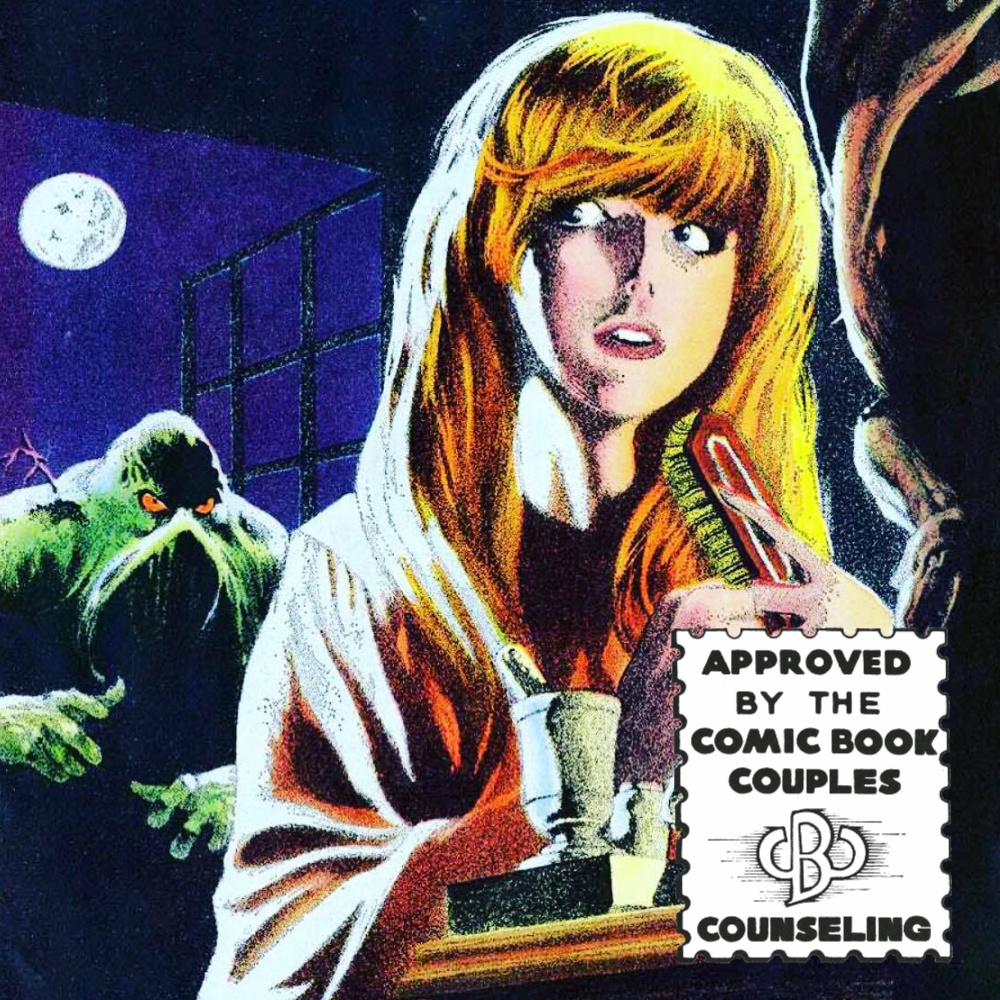 "Deep in the bayous of Louisiana, far from civilization's grasp, a shadowed creature seen only in fleeting glimpses roils the black waters...a twisted, vegetative mockery of a man...a Swamp Thing!" As we enter the spooky Halloween season, Brad & Lisa take on their favorite monstrous couple. Dr. Alec Holland & Abigail Arcane are a tormented pair destined to defend the Earth from outside (and inside) forces, but before they ever found comfort in each other's embrace, they were lonely travelers bumping across the gothic landscape of DC Comics. 
We're kicking off our latest series at the very beginning with "House of Secrets" #92 as well as issues 1-3 of "Swamp Thing," written by Len Wein and illustrated by Bernie Wrightson. We then take a big jump across the Bronze Age books to issues 11 - 13, where Wrightson departs, and Nestor Redondo joins to close out Wein's original run on the character. There may not be a lot of kissy-kissy in these early issues, but they are essential to understanding the core of Alec & Abby's relationship.
To help us through their romantic turmoil, we're relying on the expert advice of Common, and his memoir "Let Love Have the Last Word." We're sick and tired of relying on PhDs. It's time to hear what a cultural icon has to say on the matter. Be sure to follow the podcast on Instagram & Twitter @CBCCPodcast, and you can follow the hosts @MouthDork & @sidewalksiren.