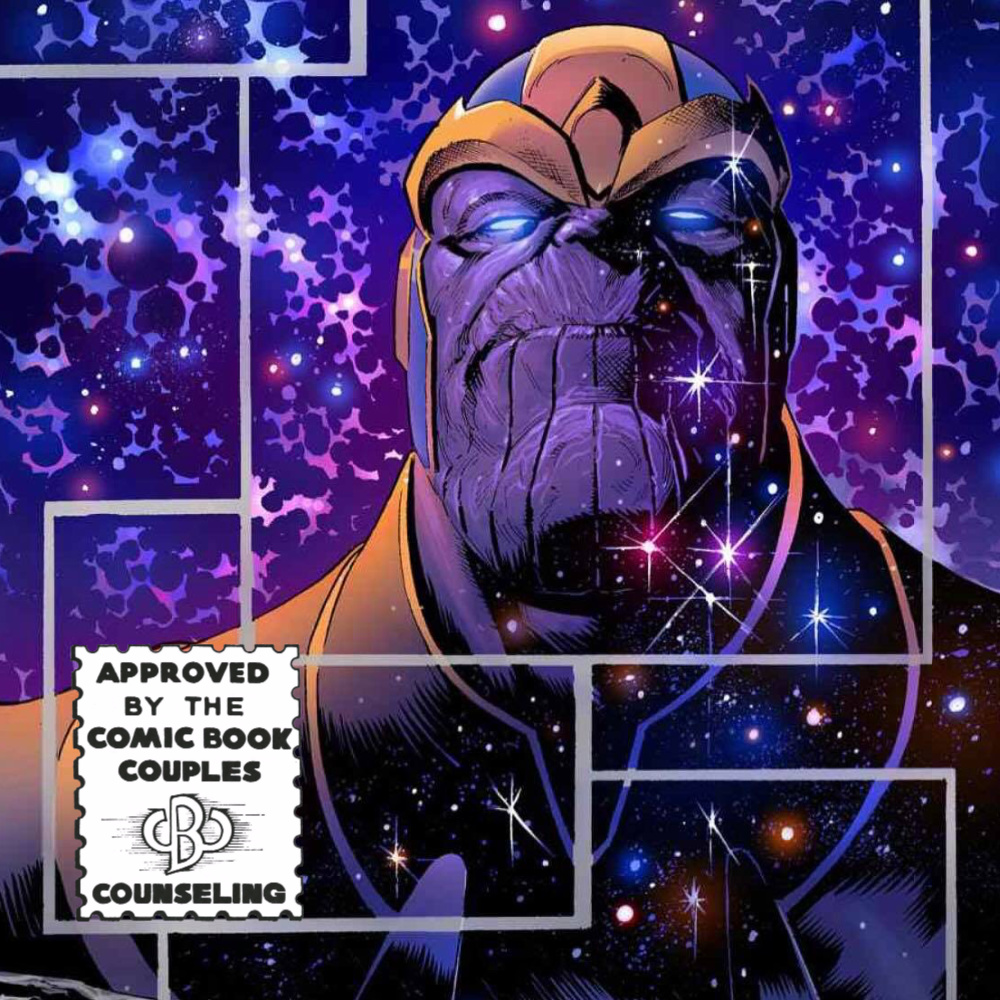 "Ask the most powerful beings how the universe will end, and they will answer with two words: Thanos Wins." We conclude our discussion surrounding the Mad Titan Thanos & his lovely Mistress Death by devouring the time-traveling apocalyptic horror "Thanos Wins" written by Donny Cates, illustrated by Geoff Shaw, & colored by Antonio Fabela. Wallowing in the dark psychology of two cosmic monsters was a unique endeavor, but thankfully we had Brene Brown's "Daring Greatly: How the Courage to Be Vulnerable Transforms the Way We Live, Love, Parent, and Lead" as our guide.
While we are sad to say goodbye to these waring lovers, we're also excited to remove ourselves from their painful, mad attraction as well. The conversation was rich and challenging. We are most likely never to encounter a romance quite like this one again.
Remember to follow the podcast on Instagram and Twitter @cbccpodcast, and follow the hosts @MouthDork & @sidewalksiren.