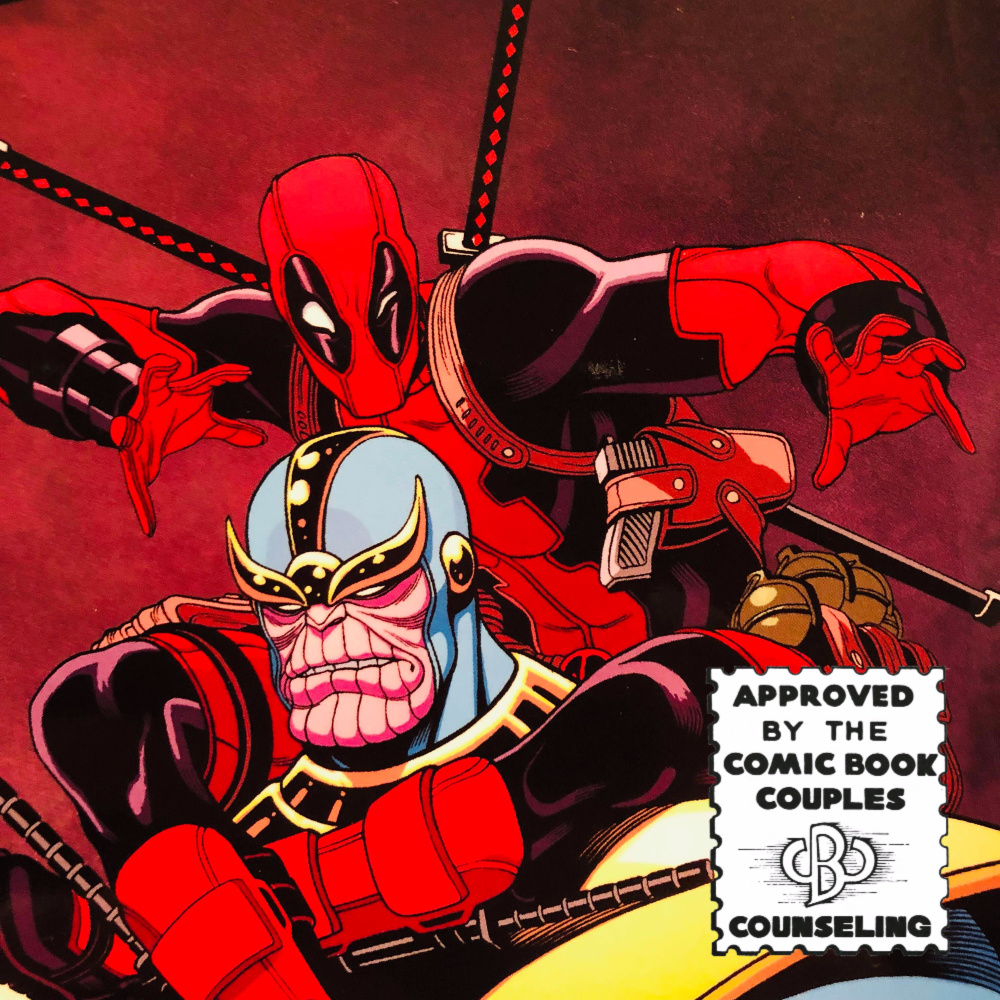 No. This is not a joke. Marvel Comics finally pits the two maddest forces in their Universe against each other - "Deadpool vs Thanos." Forced into battle against each when their beloved Mistress Death disappears from the fabric of Eternity. With the fate of everything resting in their hands, can two of the greatest comic book rip-off characters come to a meeting of the minds? Or are we all screwed?
Brad & Lisa continue their exploration of the romantic plight plaguing Thanos & Death using Brene Brown's "Daring Greatly: How the Courage to be Vulnerable Transforms the Way We Live, Love, Parent, and Lead." as their relationship guide. Somehow, this conversation actually results in one of their longest and most penetrating discussions. Our favorite couple starts as a couple of Wade Wilson haters and finds themselves swooning for the Merc With A Mouth.
Follow the podcast on Instagram and Twitter @cbccpodcast, and follow the co-hosts @MouthDork & @sidewalksiren.