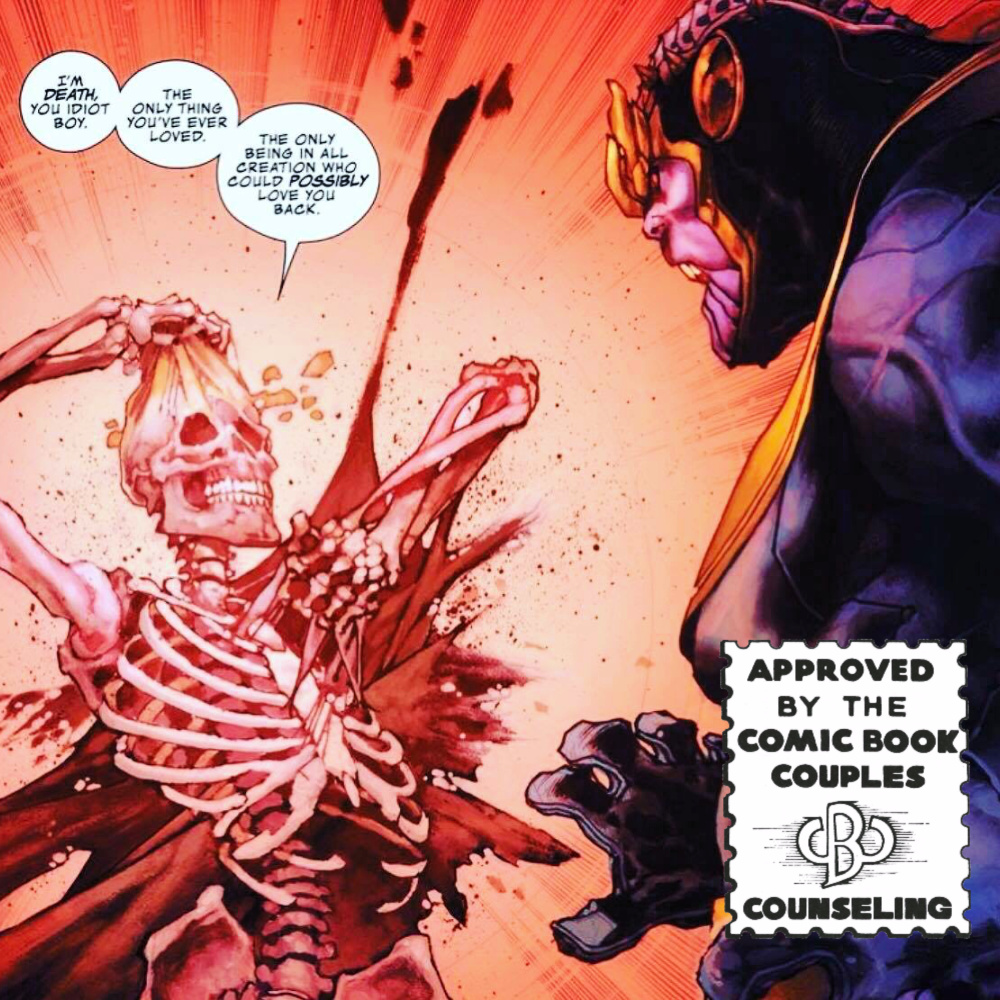 With "Avengers: Endgame" on the horizon, Brad & Lisa wanted to celebrate the epic conclusion to the current phase of the MCU by digging into the romantic plight of The Mad Titan. We've covered a few troubled relationships in the past, but few have been as troubling or downright horrific as the coupling between Thanos and Mistress Death. Covering such an unhealthy alliance presents new challenges for the show, but thankfully we have Brene Brown's "Daring Greatly: How the Courage to be Vulnerable Transforms the Way We Live, Love, Parent, and Lead" to wade through the emotional horror.
We kick off our April couple with the origin series "Thanos Rising" by Jason Aaron and Simone Bianchi. These five issues are a dark True Crime take on the universe's most feared villain and his obsessive courtship with the personification of Death. Your understanding of Thanos & Death will be forever changed, and it radically alters your understanding of "The Infinity Gauntlet."
Follow the podcast @CBCCPodcast or email us at cbccpodcast@gmail.com. You can follow the hosts @MouthDork and @sidewalksiren.