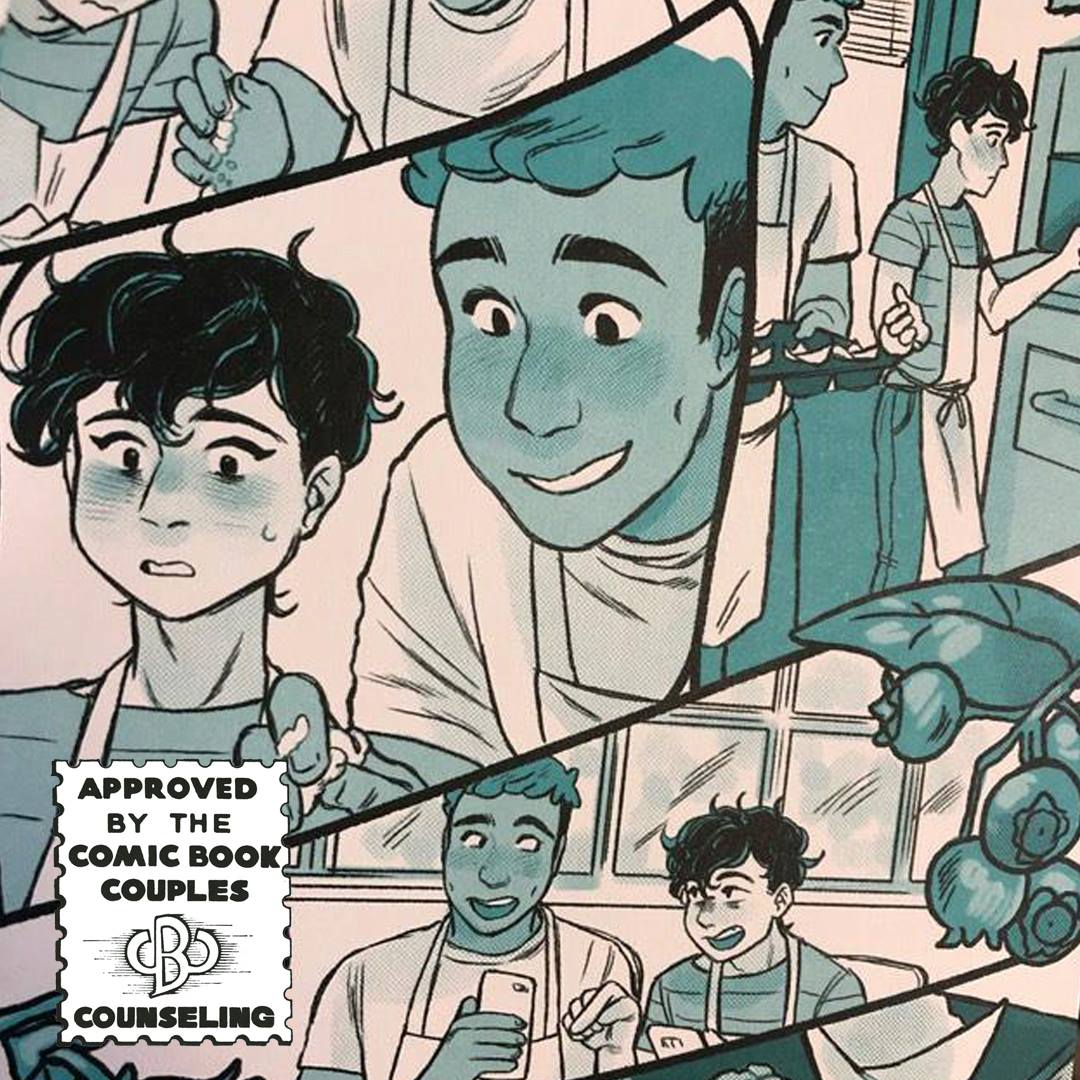 This month we're exploring romances beyond the heteronormative and we're applying Stan Tatkin's "Wired for Dating" to their relationship woes. We're kicking it off with Ari and Hector from the new graphic novel from First Second Books, "Bloom" by Kevin Panetta and Savanna Ganucheau. 
Brad & Lisa look into the budding romance of Ari & Hector and ask the big questions, "Do relationships require hard work?" "Do we have to love ourselves before someone can love us?" "Is being happy enough of a 5-year plan?" With the help of Dr. Tatkin, we observe Ari stumble his way into a "secure-and-functioning" relationship.
As always, don't forget to follow the podcast on Instagram and Twitter @CBCCPodcast. If you're feeling a little extra stalker-y track down the whereabouts of our hosts @MouthDork and @sidewalksiren.