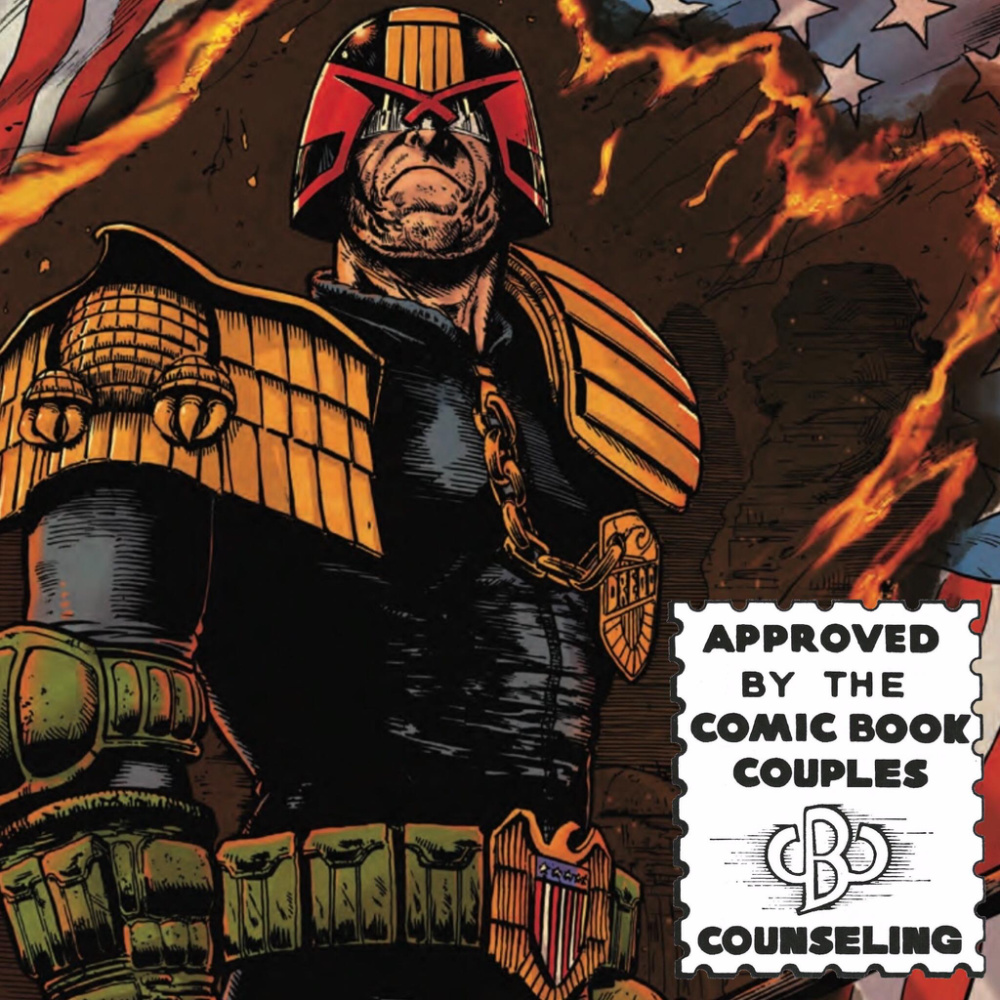 Judge Dredd, the top lawman of Mega-City One, is a fascist. He's a walking nightmare and a total badass. The 2000 AD icon is both the hero and the villain of his story. Navigating that balance is tremendously tricky, and it was an absolute pleasure to have writer Rob Williams on the show to discuss how he lives within this delicious, repulsive, and intoxicating mindscape.
Williams' latest Dredd tale, End of Days, sees Dredd facing off against the four horsemen of the apocalypse. Honestly, when Revelation is raining upon your head, would you rather have anyone else backing you up? Probably not.
We chat with Williams about how he approaches every Judge Dredd tale, and how the character might relate to a certain wannabe Captain America plaguing Disney+ these days *cough cough* - John Walker!
Whether you're new to Judge Dredd or not, you will not want to miss this conversation. If you are new to 2000 AD, End of Days is an excellent place to start, and you can learn more and order your copy HERE.
You can find Rob Williams on Twitter HERE and Instagram HERE.
Be sure to follow the podcast on Instagram and Twitter @CBCCPodcast, and you can follow hosts Brad Gullickson @MouthDork & Lisa Gullickson @sidewalksiren.
SUPPORT THE PODCAST BY JOINING OUR PATREON COMMUNITY.
Podcast logo by Aaron Prescott @acoolhandfluke, podcast banner art by @Karen_XmenFan.