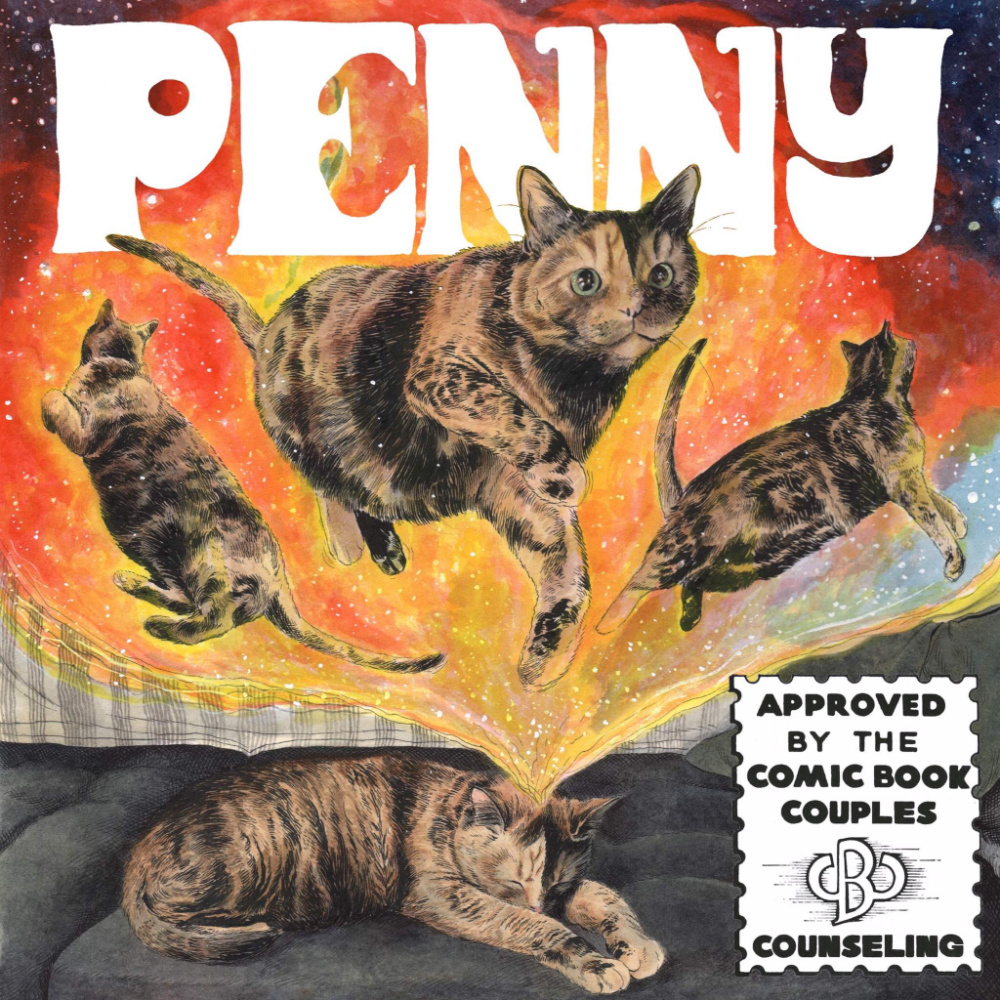 Give us all the cat comics! We dig them and we crave them; they're our catnip. That's why we were incredibly excited to learn about the new feline adventure memoir
P
e
n
n
y
by graphic novelist and painter
K
a
r
l
S
t
e
v
e
n
s. The comic hits shelves this May the 4th from Chronicle Books, and we're encouraging all our listeners to snatch it up.
As you will hear in this conversation, Stevens looks into the mind of his adorable house cat and discovers a mind on fire. Penny may be imprisoned within her apartment walls, but there's no containing her imagination. The world around her is a confusing and wondrous realm, and through her, we attempt some kind of understanding for our own place in it.
Stevens explains how this comic came to be and where it's going from here. Yes, you've just met Penny, but hopefully, you won't be rid of her for quite some time. Penny, like the best comic book characters, can potentially explore numerous genres and ideas, and with one sequel already in progress, we're demanding many more to come.