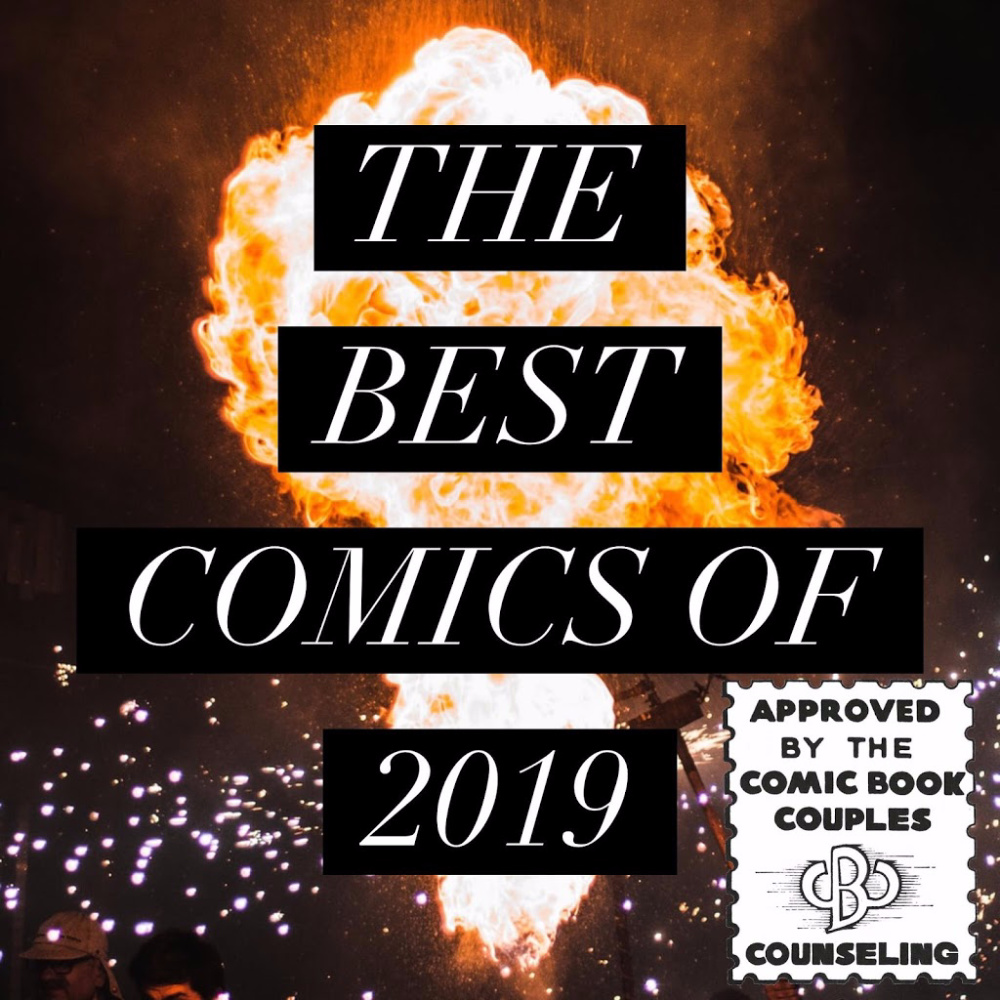 Should old acquaintance be forgot, and never thought upon; The flames of Love extinguished, and fully past and gone... Woo-Hoo! Here we go, friends! We've made it to the end of the year!! Congratulations to all of us. As is always the case, one of our favorite aspects to the climax of any year is the assembling of Best Of lists, and we couldn't let all the others have the fun. This week, we put our brains together and determined what the greatest achievements in the four-color realm were in 2019. The task was difficult, but also incredibly fun and made for a great conversation between Brad & Lisa.
Now, some of you may want a handy guide to this week's episode. We try to remain spoiler-free, but in some cases, that was impossible. To help you out, we've listed the time stamps for each category so that you can jump ahead if need be.
The Categories are:
Best Free Comic Book Day Comic - 15:53
Best One-Shot - 21:25
Best Single Issue - 24:54
Best Comic Book TV Series - 33:33
Best Comic Book Movie - 40:07
Best Ongoing Series - 44:25
Best Graphic Novel - 47:29
Best Collected Comic - 52:19
Final Wrap-Up - 56:39
There you go. Hopefully, we don't enrage too many of you out there, but if we didn't name one of your favorite comics, then please reach out to us. We love this radical art form, and we want to read all the good comic books.
You can find us on Instagram and Twitter @CBCCPodcast. You can email us at cbccpodcast@gmail.com, and you can follow the hosts @MouthDork & @sidewalksiren. Thanks for sticking with us on our first year of podcasting, and we look forward to continuing the conversation in 2020. Up next, Rogue & Gambit.