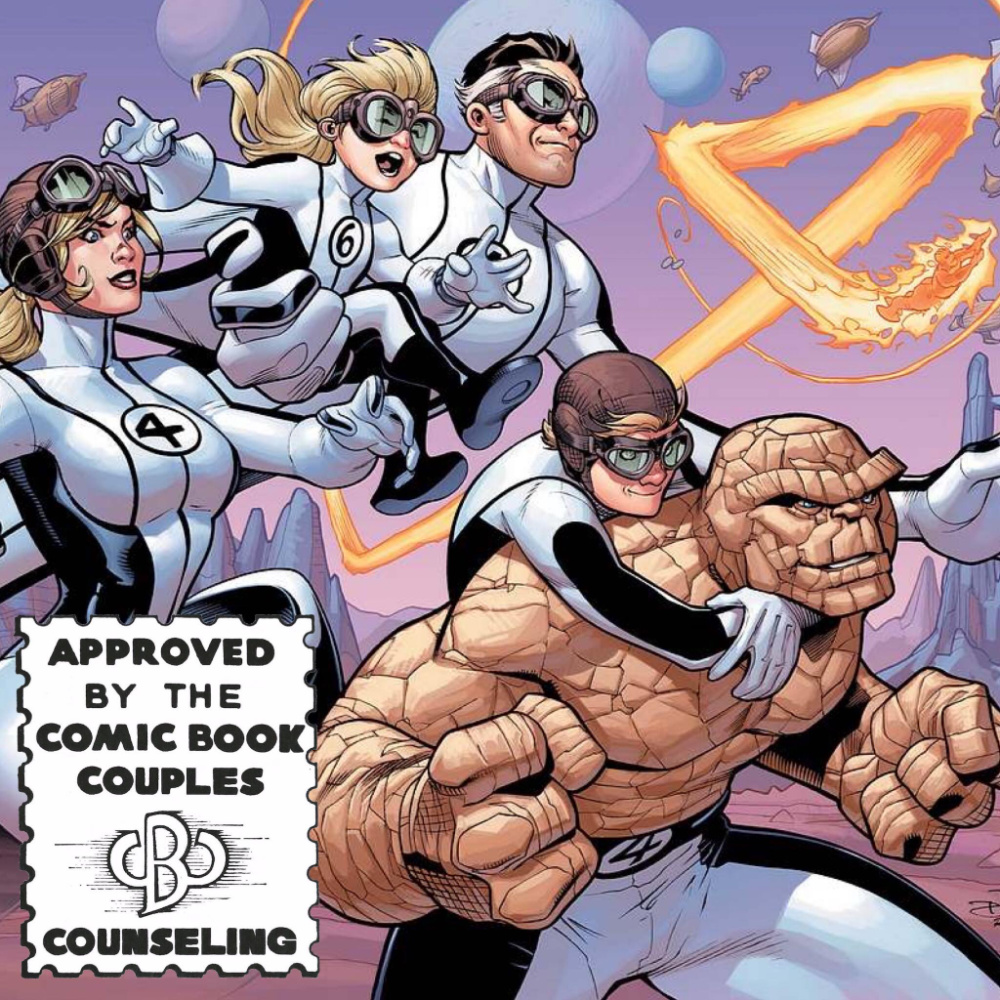 Welcome to National Lampoon's Fantastic Four, aka the rebooted Marvel NOW! For our final episode delving into the romance between Reed Richards and Sue Richards, we're going on a cosmic road trip and unpacking all sixteen issues of FF volume four. Did you think tensions were tight during Civil War? Oh, you ain't seen nothing yet.
As we've done for every FF episode, we're using Gretchen Rubin's The Four Tendencies: The Indispensable Personality Profiles That Reveal How To Make Your Life Better (and Other People's Lives Better, Too) as our relationship guide. We nailed Reed & Sue's Tendencies in our first FF episode, but have they finally shifted in this final arc? Maaaaybe.
This week's episode also opens by celebrating the life and work of Richard Donner, the filmmaker who helped bring Superman, Tales from the Crypt, and the X-Men to the big screen. If you want to listen to our friend Shawn's interview with the director, hop over to the Missing Frames podcast on the Nerd Party network.
Issues covered in this episode: Fantastic Four Volume 4, issues 1 - 16, published between November 2012 and January 2014. They're written by Matt Fraction, Christopher Sebela, Karl Kesel & Lee Allred, penciled by Mark Bagley, Raffaele Ienco, & Joe Quinones, inked by Mark Farmer, Mark Morales, Andrew Hennessy, Joe Rubinstein, & Mike Allred, colored by Paul Mounts, Wil Quintana, Edgar Delgado, Rain Beredo, Guru Efx, & Laura Allred, and lettered by Clayton Cowles. Fantastic Four #4 variant cover by Terry Dodson & Rachel Dodson.
Be sure to follow the podcast on Instagram and Twitter @CBCCPodcast, and you can follow hosts Brad Gullickson @MouthDork & Lisa Gullickson @sidewalksiren.
SUPPORT THE PODCAST BY JOINING OUR PATREON COMMUNITY.
Podcast logo by Aaron Prescott @acoolhandfluke, podcast banner art by @Karen_XmenFan.