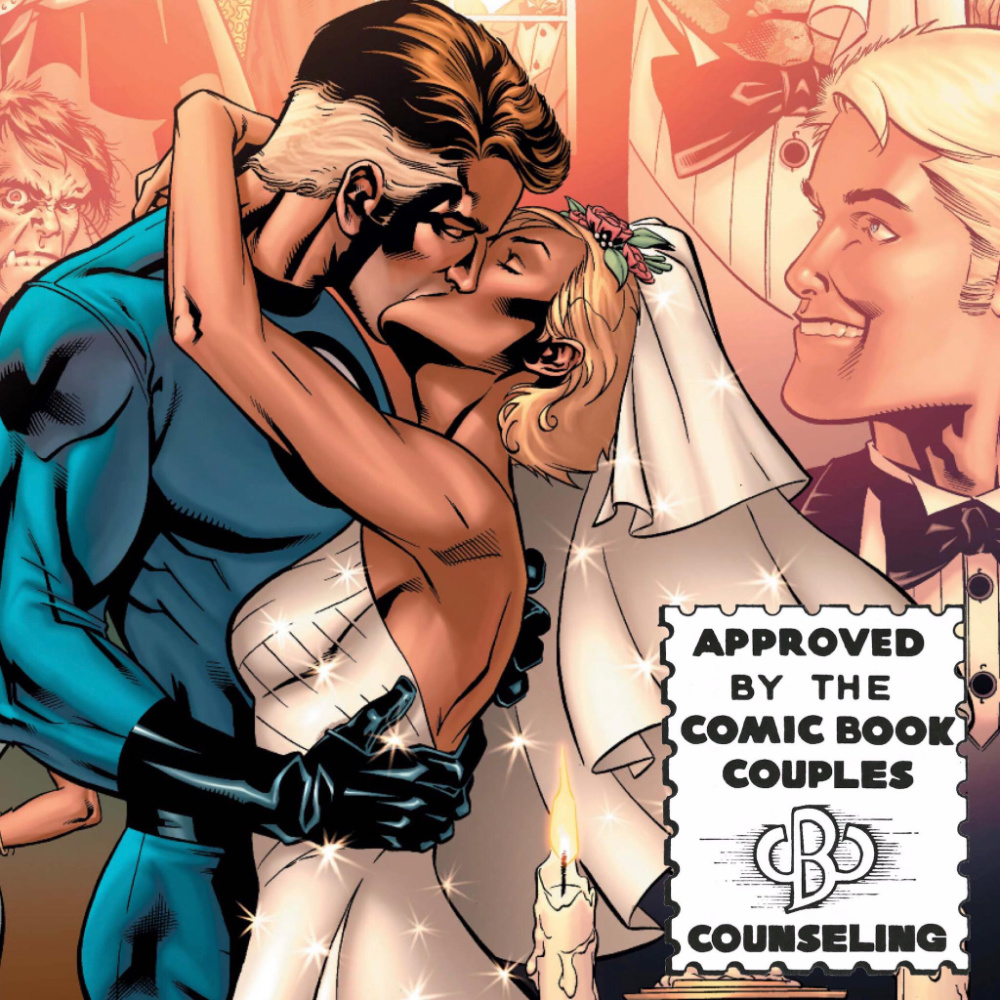 The biggest event in Fantastic Four history is also the biggest event in Marvel History - the Wedding of Reed Richards & Sue Storm. Nearly every hero in Marvel Comics appears, and thanks to Doctor Doom and his emotion-manipulator, the same thing can be said for the villains. But on this week's episode, we're not discussing Fantastic Four Annual No. 3 - no, we're digging into Fantastic Four: The Wedding Anniversary Special.
This comic is an exceptional and essential read for Reed & Sue fans. The happy couple are confronted by every version of themselves throughout their timeline. In one book, we get to see them happy, sad, mad, rad, and most importantly, together. We're also using Gretchen Rubin's The Four Tendencies as our relationship guide, helping us figure out why these two are so compatible. Or not?
If you missed out on part one of our Reed & Sue chat, be sure to catch up on The Fantastic Four's original first six issues and our conversation by clicking HERE.
The issue covered in this episode: "Fantastic Four: The Wedding Special" Volume 1, No. 1, written by Karl Kesel, penciled by Drew Johnson, inked by Kesel, Drew Geraci, & Andrew Hennessy, colored by Morry Hollowell, and lettered by Dave Lanphear. Cover by Gene Ha.
Be sure to follow the podcast on Instagram and Twitter @CBCCPodcast, and you can follow hosts Brad Gullickson @MouthDork & Lisa Gullickson @sidewalksiren.
SUPPORT THE PODCAST BY JOINING OUR PATREON COMMUNITY.
Podcast logo by Aaron Prescott @acoolhandfluke, podcast banner art by @Karen_XmenFan.