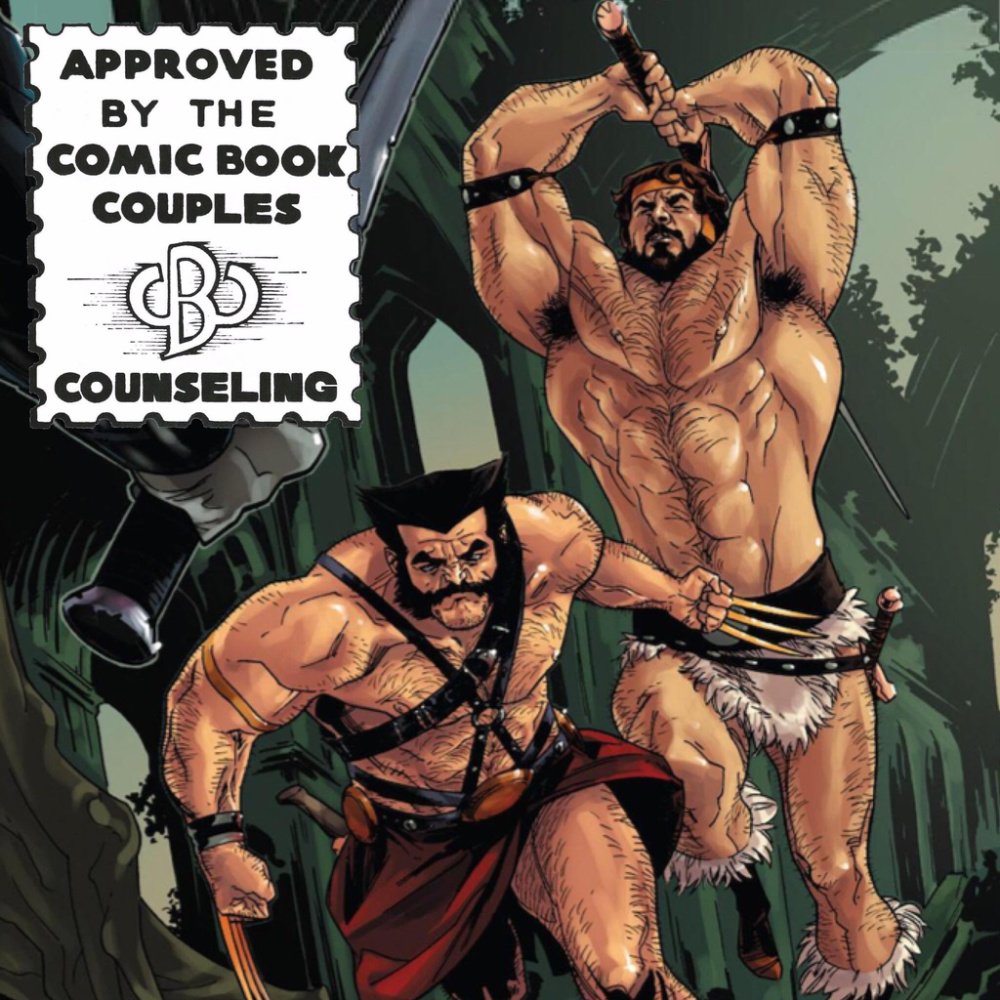 We're back with the X-Treme X-Men, but this ain't the universe you remember. On Earth 12025, James Howlett (who you may know as Wolverine) fell hard for Hercules, and their love conquered dragons. As X-Treme X-Men members, they aid Dazzler in the hunt for the many evil Charles Xaviers that plague the multiverse.
Howlett and Hercules conclude our most recent X-Couple series, providing a joyous discussion that challenges our latest love experts who co-authored "The Normal Bar." Is it possible to see yourself through the eyes of your lover? We think so. We hope so.
Issues covered in this episode: "X-Treme X-Men" Volume 2, issues 6 - 11. Written by Greg Pak, penciled by Stephen Segovia, Raul Valdes, André Araújo, and Paco Diax. Inked by Dennis Crisostomo, Lorenzo Ruggiero, and Walden Wong. Colored by Jessica Kholinne, Ifansyah Noor, Sotocolor, Dan Brown, and Rachelle Rosenberg. Lettered by VC's Joe Sabino. Cover art by Kalman Andrasofszky and Stephanie Hans.
Be sure to follow the podcast on Instagram and Twitter @CBCCPodcast, and you can follow hosts Brad Gullickson @MouthDork & Lisa Gullickson @sidewalksiren.
SUPPORT THE PODCAST BY JOINING OUR PATREON COMMUNITY.
Podcast logo by Aaron Prescott @acoolhandfluke, podcast banner art by @Karen_XmenFan.