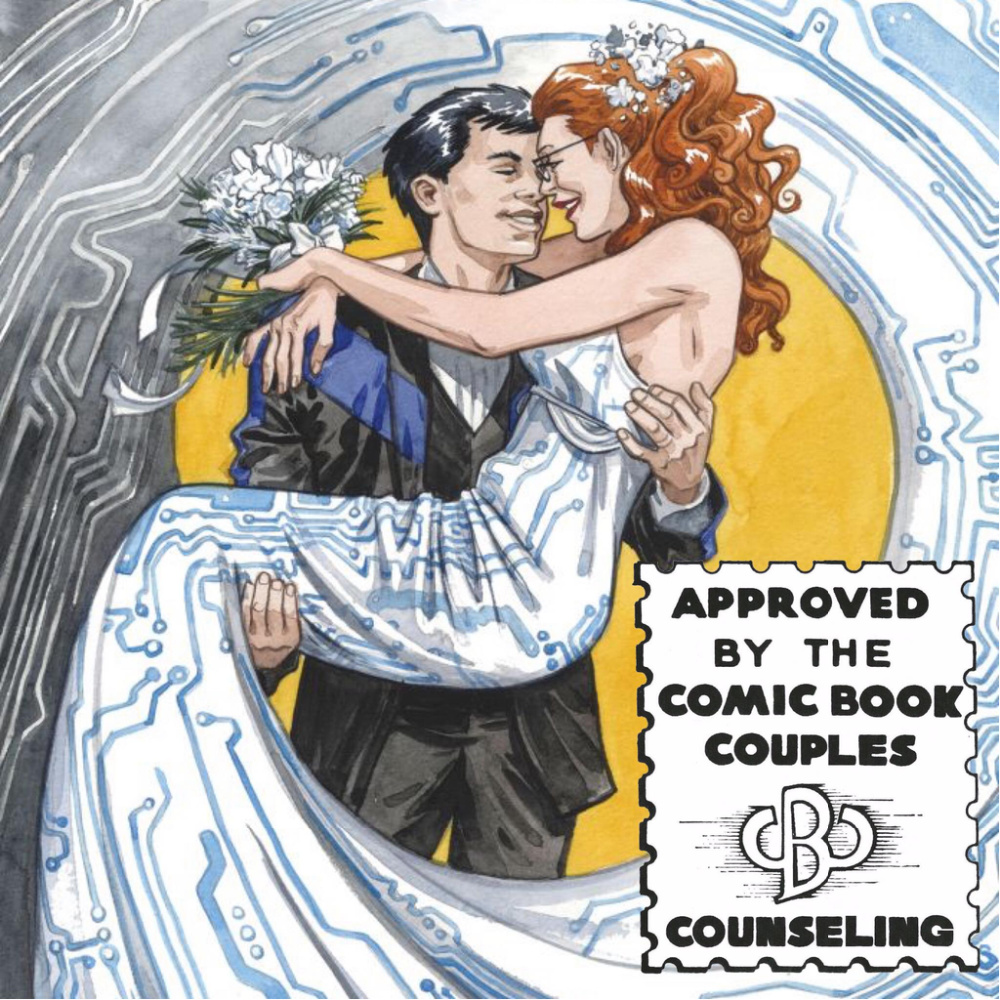 The Dick Grayson & Barbara Gordon will-they/won't-they relationship ends here, and it only took another DC Crisis, sorry, we meant Convergence to make it happen. This week concludes our series on Dick & Babs by tackling the two-issue "Birds of Rage" mini-series written by Gail Simone. These conversations were a typical whirlwind of emotions, but we can happily report that we're leaving them as passionate fans of Dick & Babs romance. 
Nightwing & Oracle are left to defend their Gotham City from two encroaching Thanagarian warlords. Still, if they're to have any chance at defeating the enemy, the two lovers have to come together once and for all. There is nothing like a multiverse to make our dreams come true.
Issues covered in this episode: "Convergence: Nightwing/Oracle 1 - 2, written by Gail Simone, penciled by Jan Duursema, inked by Dan Parsons, colored by Wes Dzioba, and lettered by Carlos M. Mangual. Featuring covers by Jill Thompson.
Be sure to follow the podcast on Instagram and Twitter @CBCCPodcast, and you can follow hosts Brad Gullickson @MouthDork & Lisa Gullickson @sidewalksiren.
Podcast logo by Aaron Prescott @acoolhandfluke, podcast banner art @Karen_XmenFan.