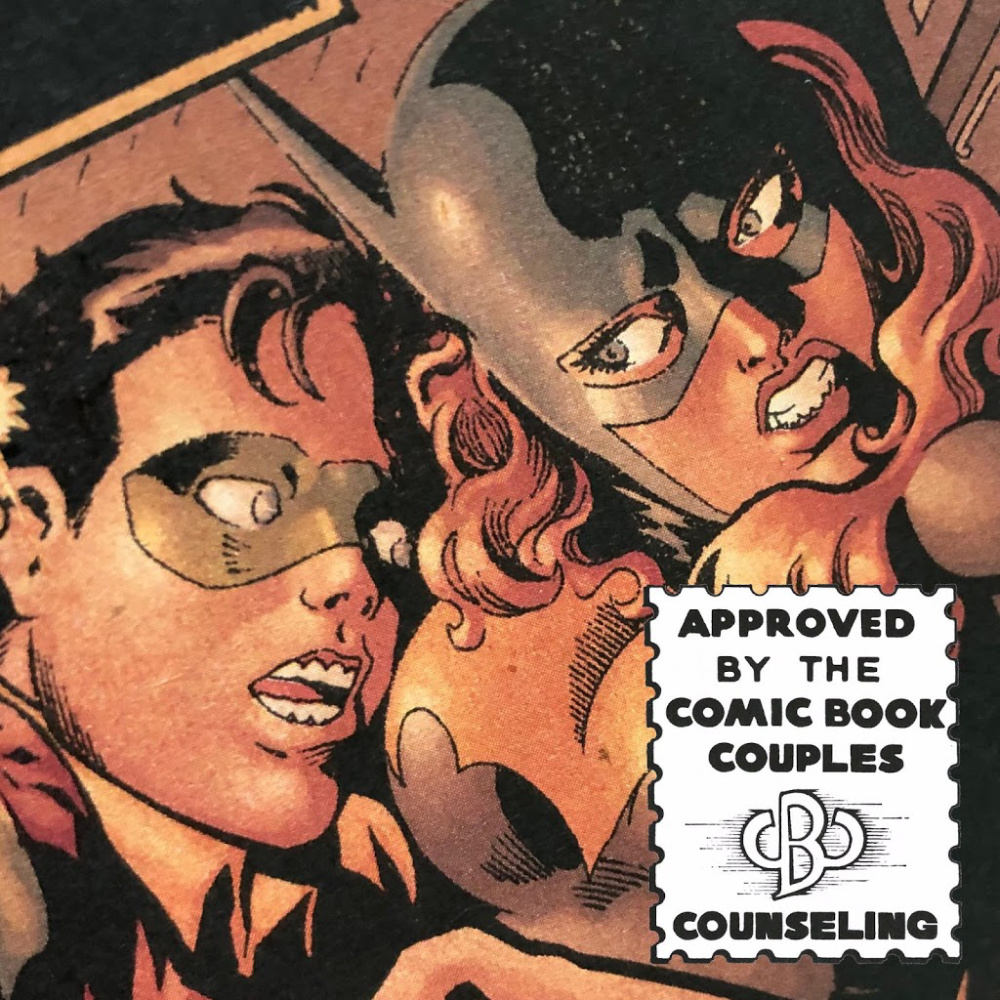 Dick Grayson & Barbara Gordon are all grown up. The flirtations are over. It's time to get serious with the romance.
The kids they once knew are gone. Batgirl & Robin the Boy Wonder are no more. In their place are Oracle & Nightwing. Can they get over years of almosts and shouldas to reach a partnership more meaningful than friends or sidekicks? It's going to take a lot of work.
Thankfully, we have Dr. Roberta M. Gilbert aiding us as our love guru with her book "Extraordinary Relationships: A New Way of Thinking About Human Interactions." Dick & Babs have to get right with themselves if they are ever to mean anything to another person. There must be pain before there is joy.
Issues covered in this episode: "Oracle: Year One - Born of Hope" from "The Batman Chronicles" No. 5 written by John Ostrander & Kim Yale, penciled by the brilliant Brian Stelfreeze, inked by Karl Story, colored by Mark Chiarello, and lettered by John Costanza. Also, "Nightwing" Vol. 2 Annual No. 2 written by Marc Andreyko, penciled by Joe Bennett, inked by Jack Jadson, colored by Jason Wright, and lettered by Phil Balsman.
P.S. if you're curious about further exploring Kim Yale's tremendous impact on comics, please listen to her piece on NPR from 2016 by clicking HERE.
Be sure to follow the podcast on Instagram and Twitter @CBCCPodcast, and you can follow hosts Brad Gullickson @MouthDork & Lisa Gullickson @sidewalksiren.