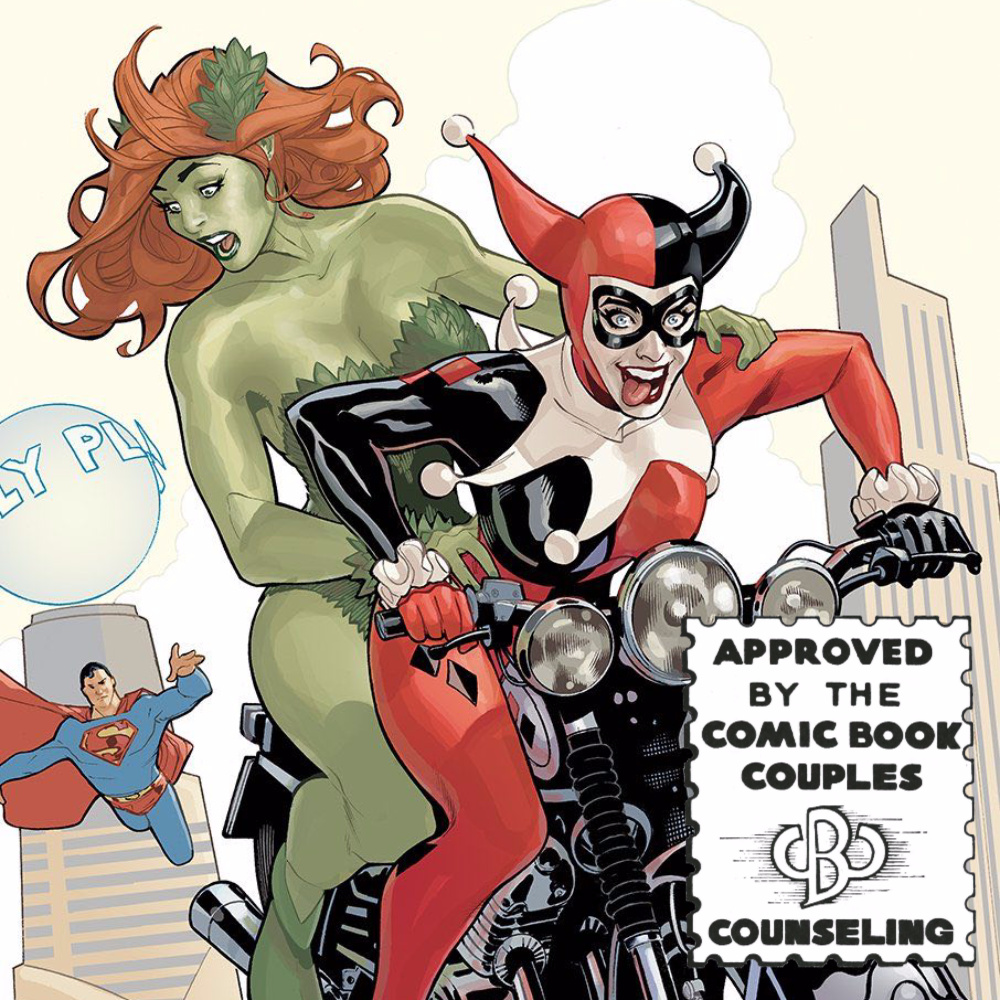 Harley Quinn & Poison Ivy hit the road, ditching Gotham for the bright lights and tight spandex of Metropolis. The girls are on the hunt for Superman but have to settle for Jimmy Olsen and Bizarro. What begins as a joyous coupling slowly drives a wedge into #HarlIvy. Can they survive an apartment's lack of sunlight and the small bother of a super-villain kidnapping? Tune in as we root for our favorite Gotham girl gang, digging into the early days of Harley Quinn's solo career.
Also, we ditch our previous love gurus Ben Schwartz and Lauren Moses for relationship columnist Lindsay King-Miller and her advice book "Ask a Queer Chick: A Guide to Sex, Love, and Life for Girls Who Dig Girls." As we discover this week, there's plenty of hope for Harley & Ivy as they're presented in the "Welcome to Metropolis" story arc.
Issues covered in this episode: "Harley Quinn" No. 13 - 19, written by Karl Kesel and primarily illustrated by Terry Dodson and Rachel Dodson, but featuring fill-in art by Pete Woods, Phil Noto, Craig Rousseau, with guest-inks by Mark Lipka, Dan Davis, and Kesel himself. Colors provided by Alex Sinclair and Peter Pantazis, and letters by Ken Lopez and Kurt Hathaway.
Be sure to follow the podcast on Instagram and Twitter @CBCCPodcast, and you can follow the hosts @MouthDork & @sidewalksiren.