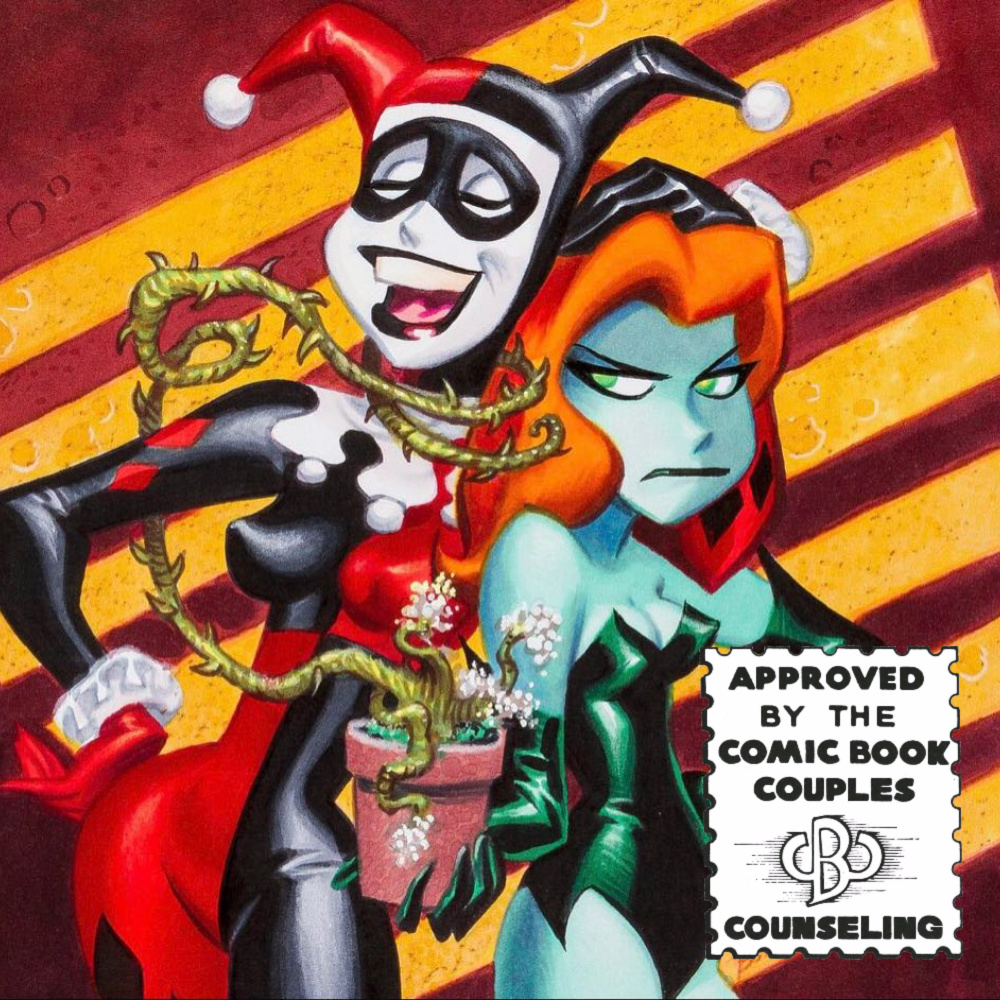 Harley Quinn & Poison Ivy finally come to the Comic Book Couple Counseling Podcast! We kick off our exploration of this villainous Gotham City duo by digging into their earliest adventures, as seen in "Batman: Harley & Ivy" spearheaded by the Animated Series collaborators Bruce Timm and Paul Dini. While they are not technically lovers (yet), we do witness an intense bond between the two, which separates them from the rest of the rogues that plague Bruce Wayne's vigilante lifestyle.
Being in a couple means being partners in crime, and not acting like an A-hole. To help us understand the complicated bond between Harley & Ivy, we're using "Things You Should Already Know About Dating, You F*cking Idiot" by Ben Schwartz & Laura Moses. Sometimes commons sense isn't so common.
Issues covered in this episode: "Batman: Harley & Ivy" No 1-3 written by Dini, illustrated by Timm, inked by Shane Glines, colored by Lee Loughridge, and lettered by Tom Orzechowski.
Be sure to follow the podcast on Instagram and Twitter @CBCCPodcast, and you can follow the hosts @MouthDork & @sidewalksiren.