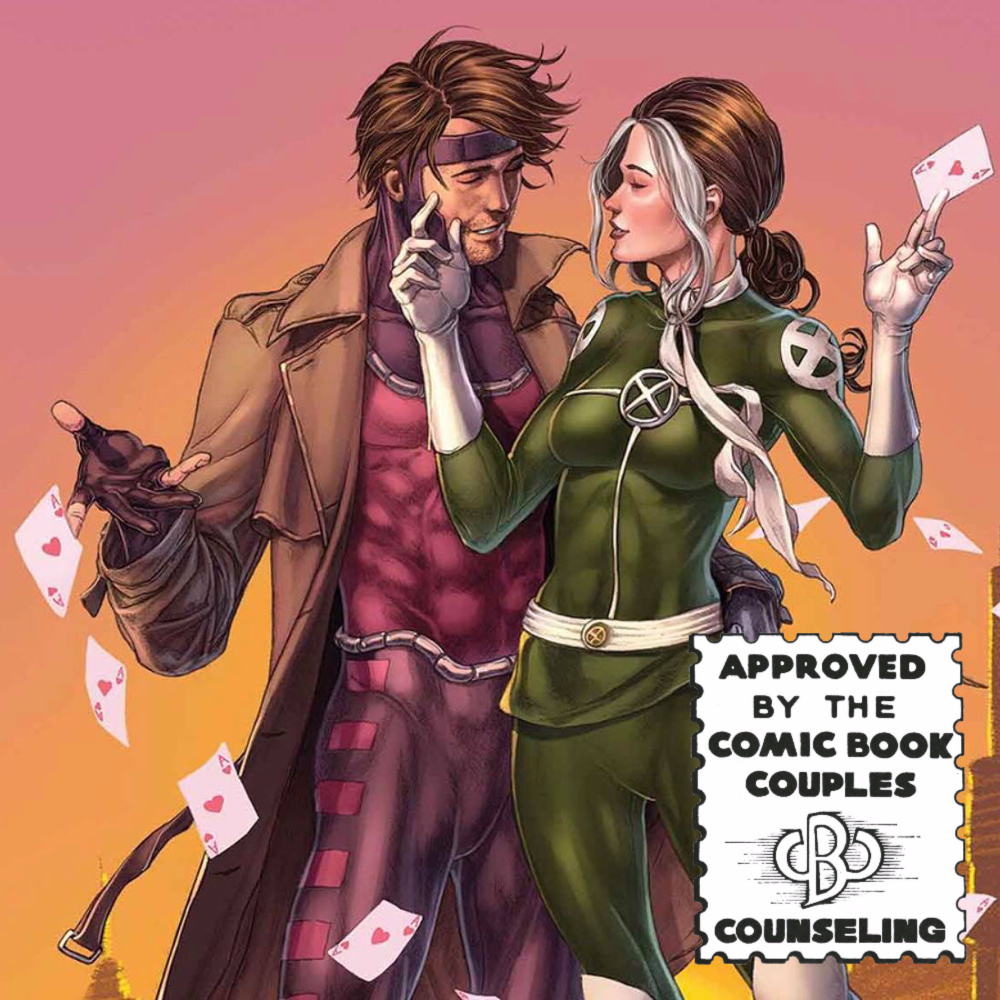 Rogue and Remy finally shed their past sins, but is that enough to bring them closer together? We delve into the two Howard Mackie mini-series from the 1990s that defined the romance of the popular X-couple. It's a lot of comics to cover, but they are essential to the conversation if we're ever to join them in the next stage of their relationship. Gambit's past refuses to stay where it belongs, and Rogue refuses to let its murky shadow get in the way of the love she so desperately wants to partake in but is still struggling to accept herself. This is a hot and heavy melodrama, and we are here for it.
Now, more than ever, we need the aid of Drs. Gottman and Abrams, and their relationship guide "Eight Dates: Essential Conversations for a Lifetime of Love." What are the keys to listening? Putting judgment aside is essential. Being open and honest with who you were and who you are is crucial. 
The issues covered in this episode: "Gambit" Vol. 1 No. 1 - 4, written by Howard Mackie, penciled by Lee Weeks, inked by Klaus Janson, colored by Steve Buccellato, and lettered by Richard Starkings. Also, "Rogue" Vol. 1 No. 1 - 4, written by Howard Mackie, penciled by Mike Wieringo, inked by Terry Austin and Jason Gorder, colored by Dana Moreshead, Mike Thomas, and Digital Chameleon, and lettered by Richard Starkings and Comicraft.
Be sure to follow the podcast on Instagram and Twitter @CBCCPodcast, and you can follow the hosts @MouthDork & @sidewalkersiren.