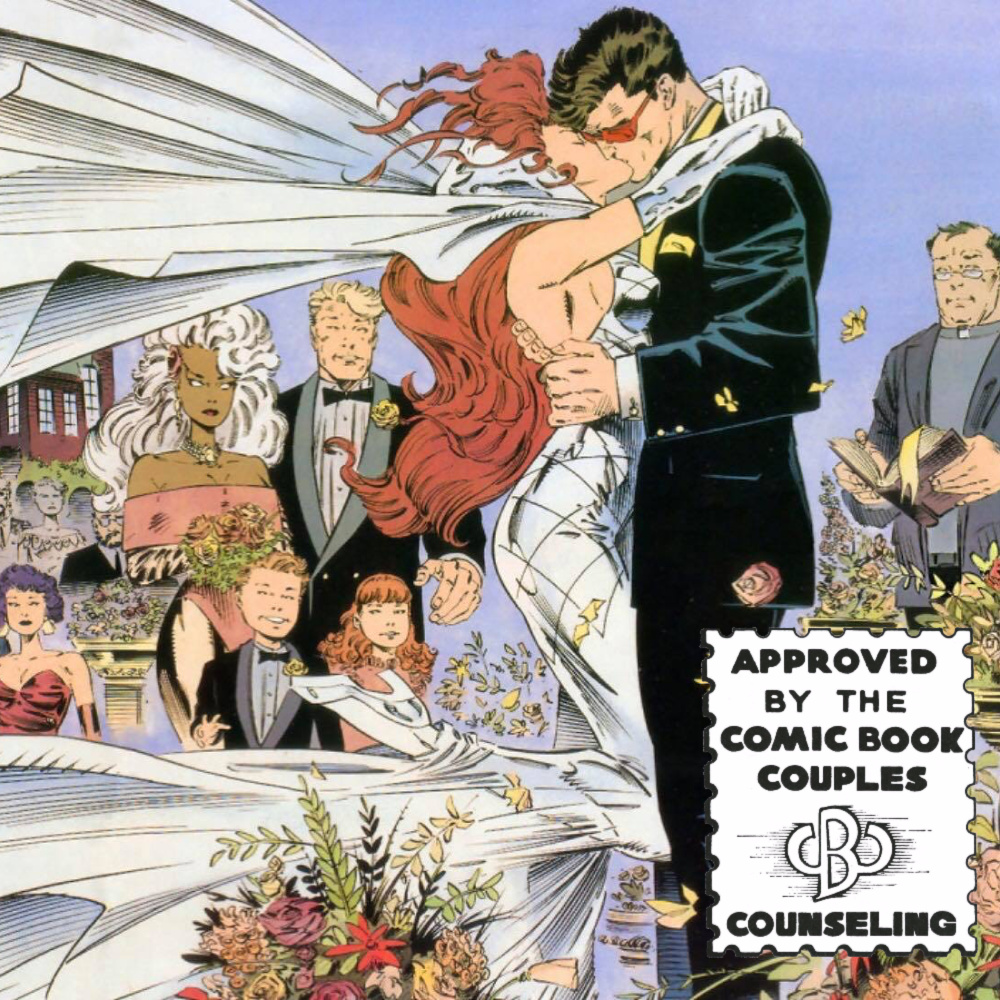 We're going to the chapel as we deviate just slightly from our regularly scheduled programming. As we prepare for the Sundance film festival in Park City, Utah, we've recorded an episode straight from our hotel room! And it's a conversation we probably should have had way back at the beginning of our podcast when we tackled Scott Scummers & Jean Grey. Well, better late than never. Besides, this historic wedding is a significant moment in the romance between Rogue & Remy. Will they? Won't they? Does it matter? Let's get into it.
As heard last week, we're using "8 Dates: Essential Conversations for a Lifetime of Love" as our relationship guide, and it came in quite handy on this episode. Trust. Boy, the X-Men sure do have issues with trust, but what about Brad & Lisa. Tune in to find out.
The issue covered in this episode: Duh! X-Men Vol. 2 No. 30, written by Fabian Nicieza with art by Andy Kubert, inks by Matt Ryan, letters by Bill Oakley, and colors by Joe Rosas.
Be sure to follow the podcast on Instagram and Twitter @CBCCPodcast, and you can follow the hosts @MouthDork & @sidewalksiren.