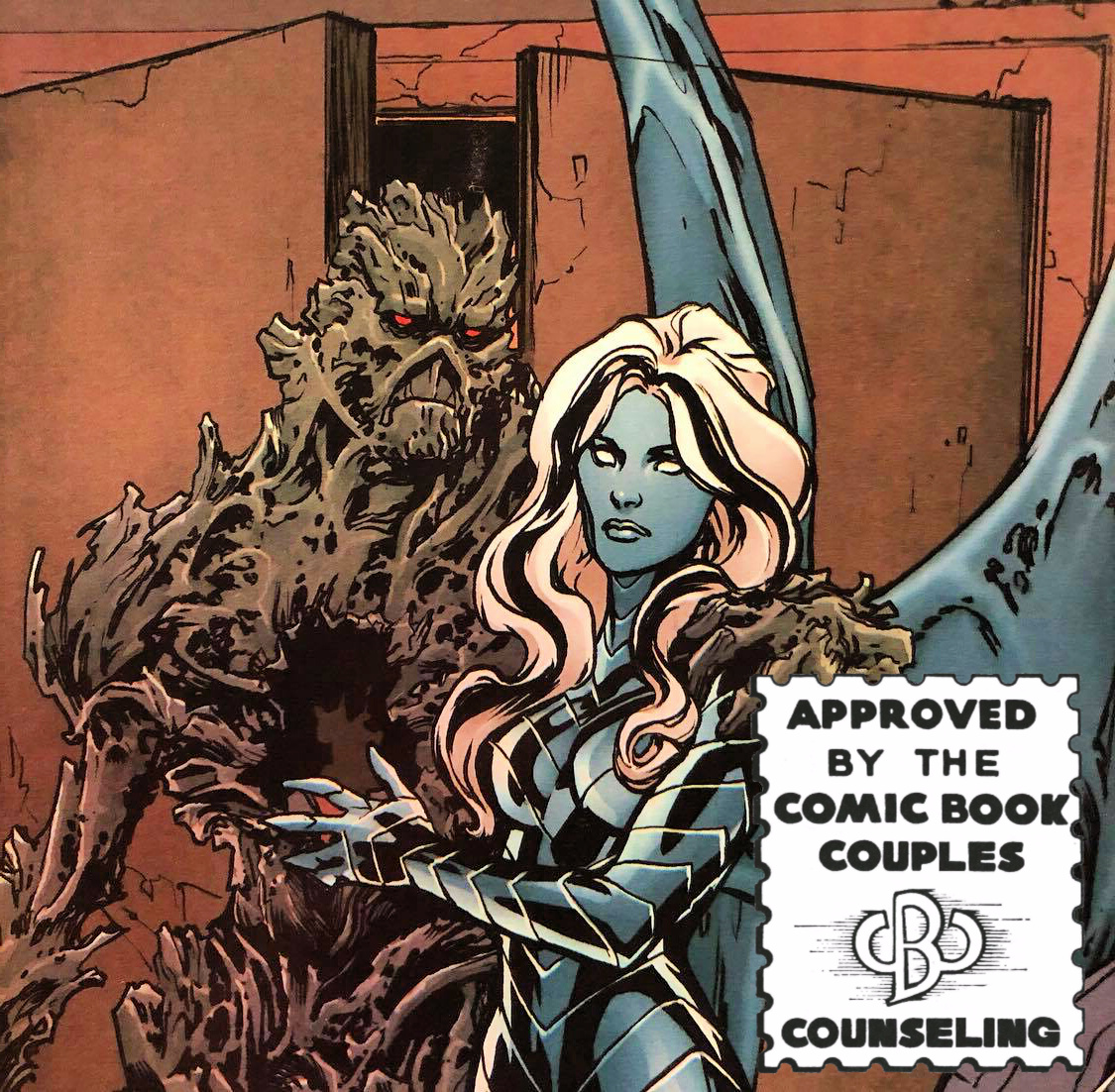 All good things must come to an end. This week, we say goodbye to Alec Holland and Abigail Arcane, as well as our love guru Common and his memoir of self-reflection, "Let Love Have the Last Word." We've absolutely adored our time with these fabulous creatures, but we're excited to contemplate where they go from here. Our conversation uses The New 52 storyline "Season's End" as our backbone, and upon it, we find two very different beings than when we last discussed their relationship. In fact, one of them is not even the same lifeform as before. Whoa. New 52 gets weird, but that's how we like our Swamp Thing.
Author Charles Soule is a big-idea man, and he pits Alec and Abby against some rather epic abominations in the form of The Machine Kingdom. What hope does The Green have when competing against the cold logic of Calculus? Is there time to love when the apocalypse is on the horizon? Are Alec and Abby a forever-couple? We answer within.
Issues covered in this episode: Swamp Thing Vol. 4 numbers 35 - 40, Swamp Thing Annual No. 3, and Swamp Thing - Future's End No. 1.
Be sure to follow the podcast on Instagram and Twitter @CBCCPodcast, and you can follow the hosts @MouthDork & @sidewalksiren.