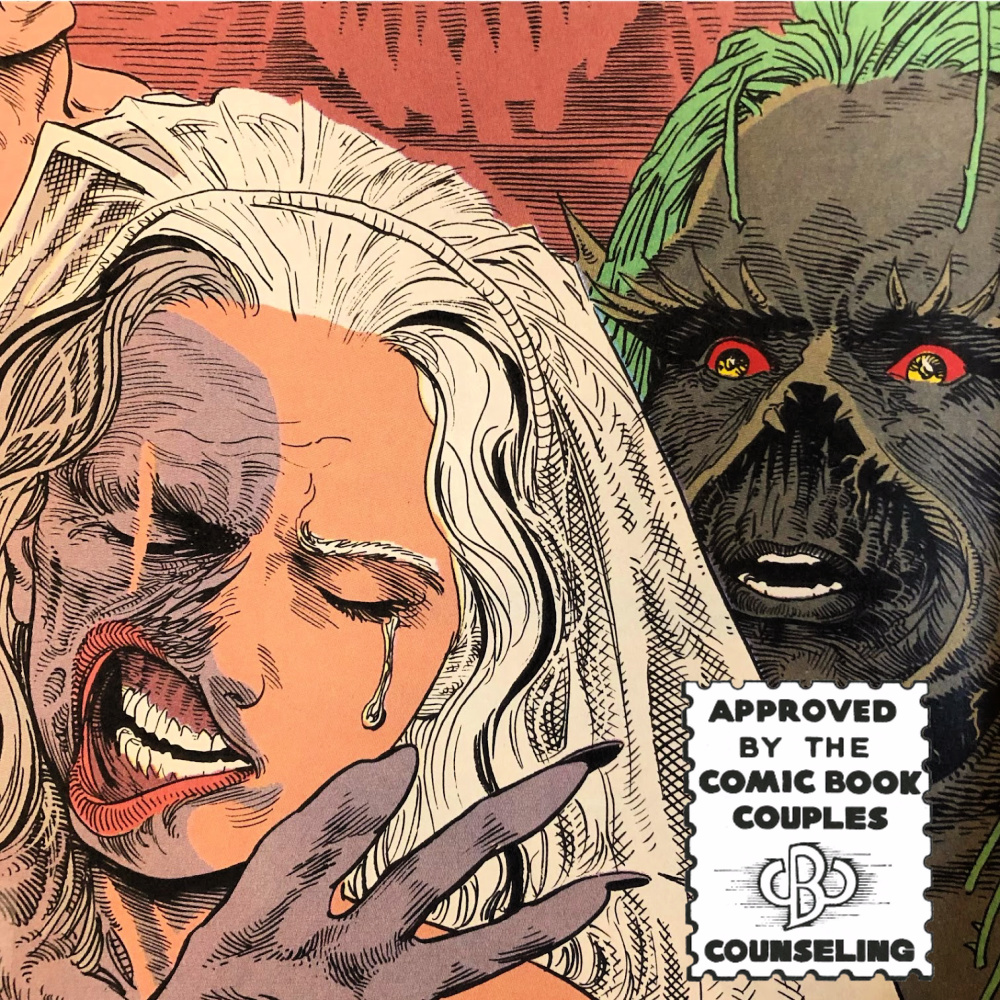 From the blossom of romance to its rot, this week, we're tackling one of the darkest moments in the relationship between Swamp Thing and Abigail Arcane - Nancy A. Collins' "Martial Problems." These final four issues in her run are fraught with emotional turmoil for both parties and left us aching with deep empathy for the guardians of the Green. The Vertigo era of the book was a time of transition, and Collins went in with a plan to revitalize the characters and concepts and left the Louisanna bog a scorched Earth!
As far as superhero breakups are concerned, few are as understandable or as strange as the one witnessed in these significant comics. Will they recover? That's a question for next week. Until then, pull up a chair, nab one of Constantine's smokes, and join us as we evaluate the end of the line for Abby and the plant which once dreamed he was Alec Holland.
Issues Covered in this episode: Swamp Thing Vol. 2 135 - 138.
Be sure to follow the podcast on Instagram and Twitter @CBCCPodcast, and you can follow the hosts @MouthDork & @sidewalksiren.