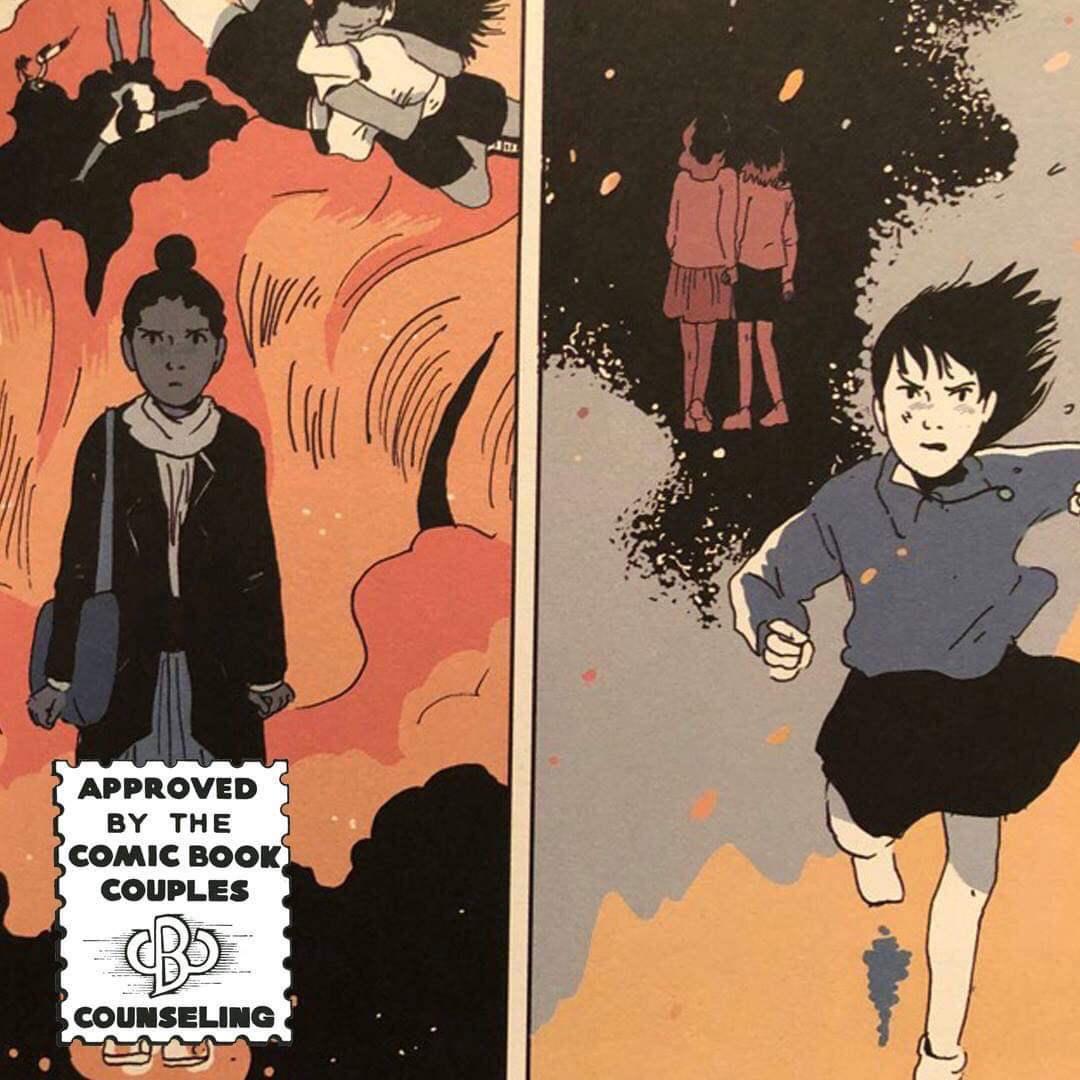 In the deepest reaches of space, young love blossoms and fades. Told via two distinct timelines, we explore the relationship between Mia & Grace as they discover their feelings for each other and are denied a proper ending by outside forces beyond their control. "On a Sunbeam" is an epic blend of science-fiction and fantasy that recalls Studio Ghibli as much as it does Ridley Scott's "Alien." Creator Tillie Walden has no desire to explain her universe or her characters; she simply drops you into the environment and expects the reader to catch up.
Brad & Lisa close out their month of exploring love beyond the heteronormative with another brilliant publication from First Second Books, and they wrap up their conversation surrounding Dr. Stan Tatkin's "Wired for Dating." They celebrate the joys of quiet love and discuss the art of fighting. Arguments will happen, so it's best to come to each conflict with empathy.
As always, follow the podcast on Instagram and Twitter @CBCCPodcast and follow hosts Brad & Lisa @MouthDork & @sidewalksiren.